Newspaper headlines: Brexit 'blackmail' and 'plotting' peers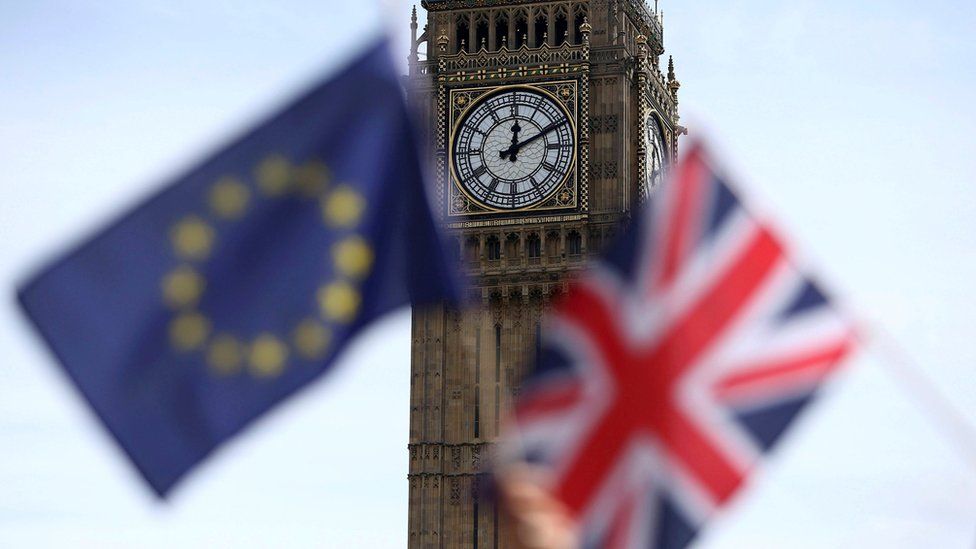 They say the approach being pursued by Theresa May's government will leave the UK without a free trade deal and facing perilous consequences, reports the paper.
It leads with a warning from Tory MP Philip Davies that any attempt by peers to block Brexit could lead to the demise of the House of Lords.
Elsewhere, there are divergent views on the value of advice from New Labour's elder statesmen after Lord Mandelson urged the House of Lords not to "throw in the towel" over Brexit.
The paper says French officials met senior staff at Oxford to discuss proposals that they hope will guarantee future EU funding for a satellite base in Paris. Other universities, including Warwick, are also said to have been approached.
It says it has seen a private letter to Conservative MPs in which ministers claim that a growing revolt over changes to business rates is being fuelled by lies.
It says he has ordered a 10,000 person survey but will keep the results secret from all but his closest ally, the shadow chancellor John McDonnell.
The Mirror believes it is a legitimate exercise, but that keeping the findings confidential is less defensible, saying they should be shared, "warts and all".
His words, says the Telegraph, are a stark reminder that, whether we like it or not, the consequences of previous Western interventions continue to this day.
The paper says that amounts to the equivalent of closing 24 hospitals at the same time as demand for beds is soaring due to the pressures of the social care crisis, immigration and an ageing population.
But ministers are disputing the accuracy of the British Medical Association's findings and NHS England tells the paper that modern treatment advances mean patients need to spend less time in hospital.
More than 80 18 to 26-year-olds were wired up to heart monitors.
The paper says researchers found that if their phones were taken away for even a short time they exhibited heartbeat patterns usually associated with Post Traumatic Stress Disorder.