Newspaper headlines: 'Fat cat pay of NHS bosses'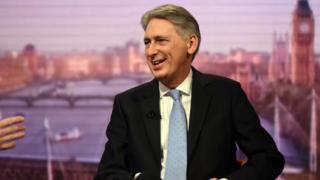 Many of the newspapers consider the upcoming Budget.
The Daily Mirror believes it is a "golden opportunity to revive the health service", and it would be "criminal" if Chancellor Phillip Hammond ruled out a cash injection.
That, says the Daily Mail, is exactly what he has done, arguing that the service has only recently received an extra £10bn and needs to show it can live within its means.
A couple of papers endorse Mr Hammond's view that borrowing and spending would be reckless.
He is talking sense, according to the Daily Telegraph.
The Sun gives its backing to the "cautious" finance man it says is known as "spreadsheet Phil".
"Splashing the cash now," it says, "would be foolish."
"Spending money he does not have would be the act of an irresponsible chancellor," says the Times.
NHS boss salaries
The Daily Telegraph says it's uncovered figures showing that more than six hundred NHS quango chiefs are on six figure salaries, as the NHS attempts to make £22bn pounds in savings.
It says the number earning more than the prime minister has doubled in just three years.
Patient groups tell the paper the figures are "shocking", "incredible" and "depressing" while Janet Davies, the head of the Royal College of Nursing, calls them an "insult to nursing staff".
NHS England tells the paper it has cut the cost of running the NHS by 50% since 2010.
A Daily Mail investigation claims that doctors at the UK's second-largest abortion provider are signing off terminations for thousands of women they have never met.
The women are said in many cases to have had only a brief telephone conversation with a call centre worker.
Marie Stopes UK denies many of the claims in the report and tells the paper its services comply fully with UK abortion law.
Webcam blackmail
The Guardian suggests that sexual harassment, misconduct and what is described as "gender violence" by university staff are at "epidemic" levels in the UK.
It bases the claim on Freedom of Information requests and adds that scores of alleged victims have told the paper they were dissuaded from making complaints.
A lawyer is quoted saying that most universities have no effective mechanism to stop staff pressuring students into sexual relationships, and when it happens any sort of disciplinary action is non-existent.
The Daily Mirror has sent reporters to Ivory Coast to investigate blackmailers who persuade people to commit sex acts on webcams and then demand large sums of money, threatening otherwise to post the footage online.
The paper says at least four victims have killed themselves, including a teenager in Britain.
The National Crime Agency says it handled more than 1,200 cases in 2016, though experts believe the true number is probably 10 times that amount.
Victims are urged not to panic but to report the crime immediately, when they will receive confidential and sympathetic support.
A lot of the papers report on research which has found that people who spend their lives glued to social media are more likely to feel like isolated loners.
"Who would have guessed?" asks the Sun, which also offers a simple solution: "Turn off Facebook - and go for a walk."