Newspaper headlines: 'Sleep tight our little warrior'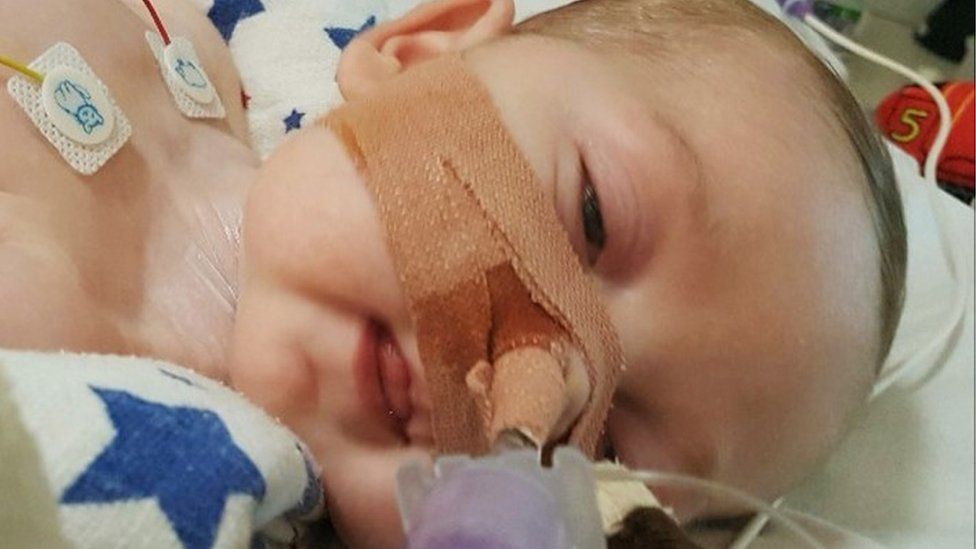 For many papers, the main story is the tragic decision of the parents of Charlie Gard to end his life support.
The papers are full of praise for the bravery of Chris Gard and Connie Yates.
The Sun believes they "fought with limitless love and awe-inspiring determination".
The Mirror says they acted with "great dignity".
For the Daily Telegraph, their acceptance "that the time has come to let Charlie go" is a "courageous and heartbreaking decision. It is the right one".
It says the High Court judge could be asked to make another ruling on that matter if talks between the parents and Great Ormond Street Hospital fail to resolve it.
The paper points out that the intervention comes a fortnight before the 10th anniversary of the beginnings of the financial crisis - and describes it as a "ratcheting up of Threadneedle Street's rhetoric" about the possibility of a repeat of the crash that devastated the economy in 2007.
Vast amounts of confidential data - including online passwords - are being offered for sale to criminals.
It says particular areas are being targeted, with Cardiff, Leicester and Nottingham featuring prominently.
The fraudsters then take months to build a full profile of each victim, with the aim of obtaining their banking details.
The paper says the bodies of Brady and the Manchester bomber Salman Abedi have been "abandoned" in the secret location, because undertakers are unwilling to handle their funeral arrangements.
The Police and Crime Commissioner for North Wales is said by the Times to have been accused of abusing his position because his force stopped sending officers to deal with protesters at a fracking site in Lancashire after he complained.
Arfon Jones, who formerly campaigned against fracking, said his opposition was only one factor in the decision.
North Wales Police insisted it was down to the "high demands" on the force.
A fellow spectator tells the paper Spieth shook the man's hand and apologised.
It says the sportsman admitted later that he "felt like he'd got away with murder".