Newspaper headlines: Irish border 'setback' and Grenfell manslaughter probe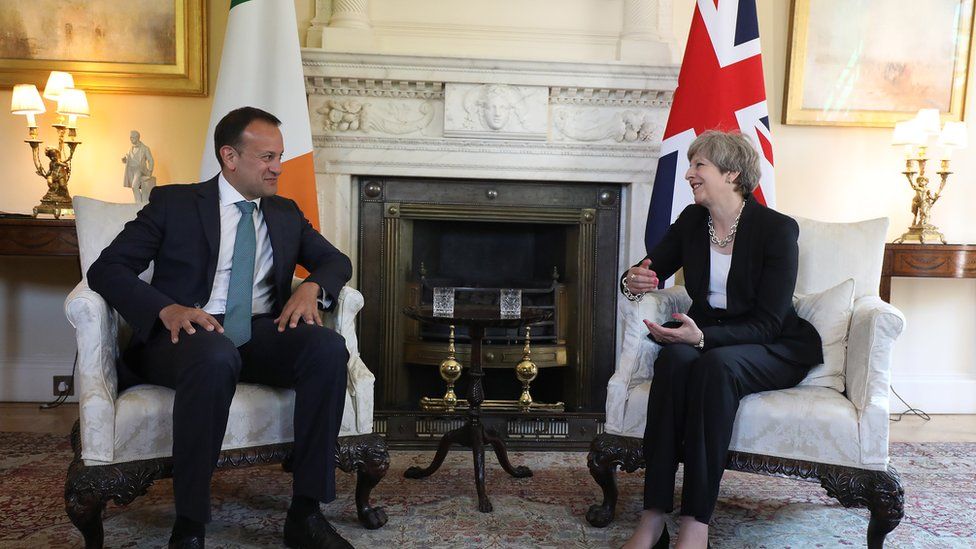 The paper says on its front page the Taoiseach, Leo Varadkar, wants the Irish Sea to become the post-Brexit border with customs and immigration checks to be located at ports and airports instead.
UK officials were said to be taken aback by Dublin's change in tone, expressed at an EU summit in Brussels last week.
The paper understands he told business leaders in Downing Street on Monday this would start with what is been described as an "off-the-shelf" period - rather than a new legal framework for an interim agreement.
This would allow the UK to continue having full access to the single market and the customs union, while a new trade deal was finalised.
In an editorial, the paper say it is concerned that what it calls a "trap" could be set at the last minute because the findings will not be published until six months before Brexit.
The paper calls this a "shambles", and says it not only shakes public confidence, but gives ammunition to Brussels negotiators.
The paper claims an average of 20 prison guards are beaten up each day and it is of the opinion that too many jails are lawless, overcrowded cesspits dramatically worsened by a shortage of staff.
The Daily Mirror says ministers need to wake up to the fact that our "failing" overcrowded jails need fundamental reform.
The paper describes this as a "dramatic development" which means town hall chiefs at Kensington and Chelsea in west London face police interviews over claims they ignored repeated safety warnings.
Angelina Jolie features in several papers after she revealed how a Cambodian child was cast in her film about the Khmer Rouge.
But critics on social media have accused the star of "torturing children" and using a "monstrous" and "cruel" psychological casting game.