Newspaper headlines: 'Snowmageddon' and 'empty' Facebook users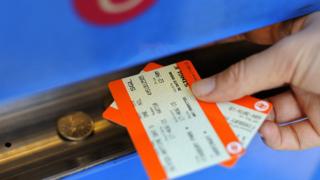 The Financial Times says the warning by five EU finance ministers about proposed US tax reforms could turn a Washington policy battle into a transatlantic dispute.
The Daily Telegraph describes their decision to warn Donald Trump that his changes could undermine international trade as "a highly unusual move".
It believes Philip Hammond's decision to sign the joint letter amounts to a political gamble by the chancellor, as it risks angering the US president at a time when Britain is trying to strengthen post-Brexit trade ties.
A spokesman for the US Treasury tells The Times that it "appreciates" the views of the EU finance ministers - and the tax legislation is still being worked on with Congress.
Get news from the BBC in your inbox, each weekday morning
What a difference a week makes in politics, reflects The Telegraph.
It reports that Theresa May was "lauded" by Tory MPs - Remainers and Leavers alike - when she addressed the Commons yesterday, for the first time since her Brexit breakthrough last week.
The Daily Express describes how the prime minister was "cheered and congratulated" on her "triumph".
But according to the website, Huffpost UK, Tory tensions boiled over within hours - when the former chancellor, Lord Lawson, delivered a lecture accusing Mrs May's government of acting like a "supplicant" over Brexit.
He said her administration was "begging for what is both unnecessary and unattainable".
Festive fares
The Times highlights claims by a consumer watchdog, Transport Focus, that travellers are being "misled" by rail companies that sell tickets for journeys which they know will be disrupted by engineering work.
The Daily Mail says a failure to provide accurate timetables means passengers who have bought tickets to visit loved ones over Christmas could find that their trains have been cancelled - or switched to a slow bus replacement service.
The body which represents the rail industry tells The Telegraph that passengers must be given proper notice when services are changing - and it will study the issue to see where the problems occur.
---
The suspected murder of three children in a fire in Salford receives widespread coverage.
In The Daily Mirror, the children's 16-year-old brother describes how he escaped by climbing through a window and then attempted to go back inside the house to save his siblings.
"I tried to break the front door down", he tells the paper, "but I couldn't get in because of the flames and smoke."
The Sun says the children's mother, described by neighbours as a "doting mum", is heavily sedated and unaware that her children have died.
Man flu 'myth'
Finally, The Guardian reveals why "man flu" is not to be "sniffed at" - with the publication of a study suggesting that far from exaggerating their woes, men may indeed experience worse cold and flu symptoms than women.
According to The Express, a Canadian academic has discovered that men are at a higher risk of hospital admission - and experience higher rates of influenza-associated deaths.
Presumably tongue-in-cheek, Dr Kyle Sue tells The Mirror that male-friendly spaces should be set up - "equipped with enormous televisions and reclining chairs" - allowing men to recover in safety and comfort from the "debilitating effects of man flu".