Newspaper headlines: 'Palace crisis' and a government 'betrayal'
By BBC News
Staff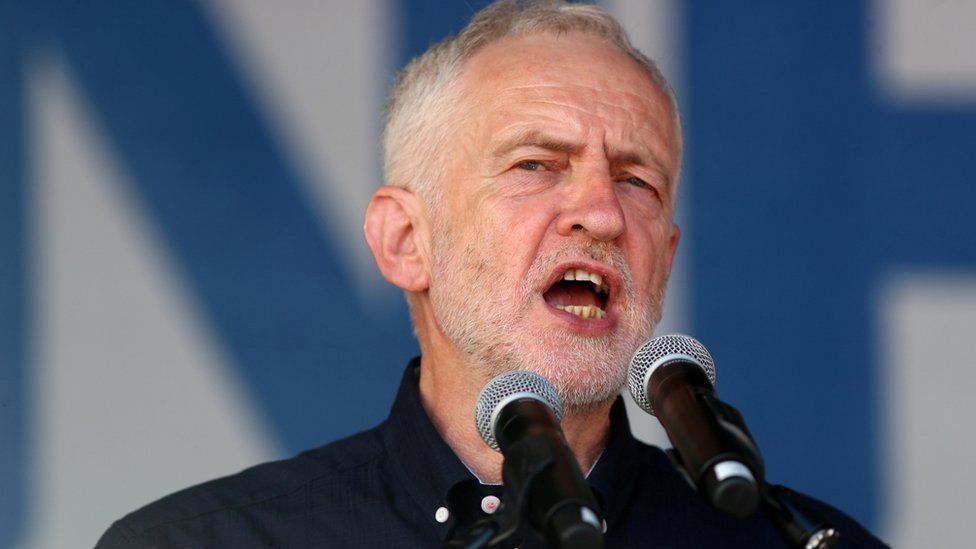 Jeremy Corbyn again finds himself facing criticism over his handling of the continuing row about anti-Semitism.
We do not believe for one moment, argues the Daily Mirror, that Mr Corbyn is anti-Semitic - but some of his devoted fans clearly have a problem with Jews.
The Daily Mail believes he stands utterly condemned by his failure to rid the party of what it calls "this poison".
And the Sun accuses him of sitting mute while one of his senior allies on the party's governing body blamed "Trump supporters" for cooking up false anti-Semitism allegations to wound Labour.
But the Times says it's been told by a senior Elysee adviser that she should not have high expectations.
The Sun is pessimistic about the future - arguing that Foreign Secretary Jeremy Hunt was right when he said that the chance of no deal rises every day that Brussels, Berlin and Paris continue to assume that Britain will eventually surrender.
It says it is sickening that the regulator claims it has no power to take action.
The sergeant - who was interviewed under caution two years ago - questions why he is still being investigated, and tells the paper he has been betrayed by the government.
In its editorial, the paper says it is time to end the witch hunt because pursuing veterans after a gap of almost half a century is "simply unjust".