Newspaper headlines: University 'crackdown' and a coffee cup levy
By BBC News
Staff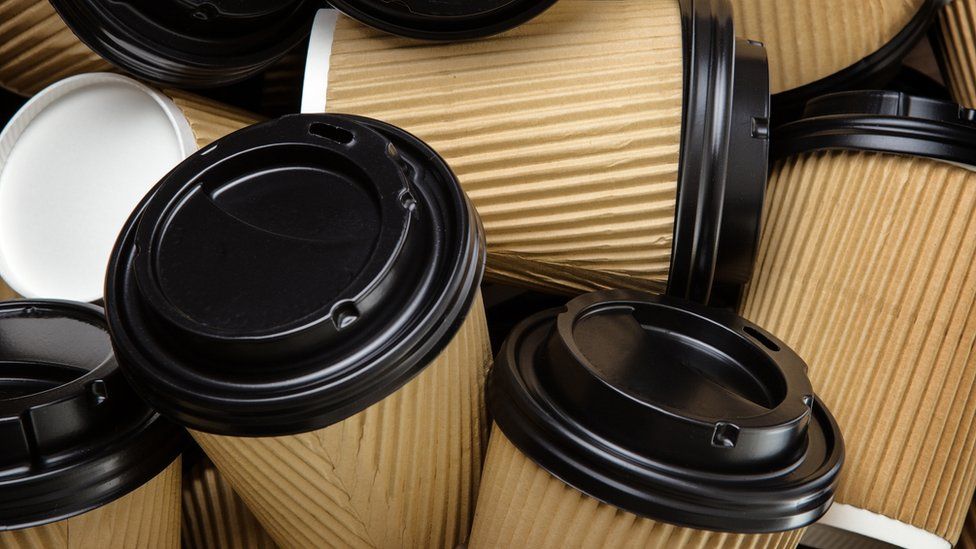 The budget is three months away, but the first hint of what could be in it comes in the Daily Mail's main headline - "UK set for levy on coffee cups".
The chancellor's plans to slap a plastic tax on coffee cups as well as other non-recyclable items such as drinking straws, cutlery and black food trays, are widely reported.
The Mail welcomes the measure as another huge advance in its long-running campaign against plastic waste.
It describes the record response to the Treasury consultation on problem packaging as a thunderous public demand for action.
The figures showing a big rise in the number of children and young adults with Type 2 diabetes are widely reported - and make the lead for the Express.
The paper says a decade ago, no child in Britain had the disease, but more than 700 are now receiving specialist treatment because of chronically unhealthy lifestyles.
The papers in India lead with the devastating floods in Kerala. The Times of India says the rain-battered area is in a state of siege.
The Hindu describes the flooding - brought on by what it calls a monsoon fury - as an extraordinary natural disaster made worse by a fragile flood management system.
It says in the worst case, last year the department issued a ruling 26 years and one month after the initial asylum application.
However, the paper points out that 75% of claims last year were decided within six months.
The Home Office tells the paper that some claims raise complex issues and cannot be considered within six months, but the aim is to make a decision within 12 months.
According to the paper, the Education Secretary, Damian Hinds is said to be concerned that students who cease striving in their A-level exams will be left with no qualifications to fall back on if they drop out of university.
He likens them to the Church of Scientology and the Stepford Wives, accusing them of being too secretive.
Speaking from his home in Mexico, Mr Markle tells the paper: "If they hear anybody say anything, they just lock the doors."
The paper says Mr Markle and his daughter haven't spoken since the day after her wedding to Prince Harry in May - and he has been met with a wall of silence from Kensington Palace after speaking publicly about her.