Newspaper headlines: Divorce law change and 'Boris' blonde'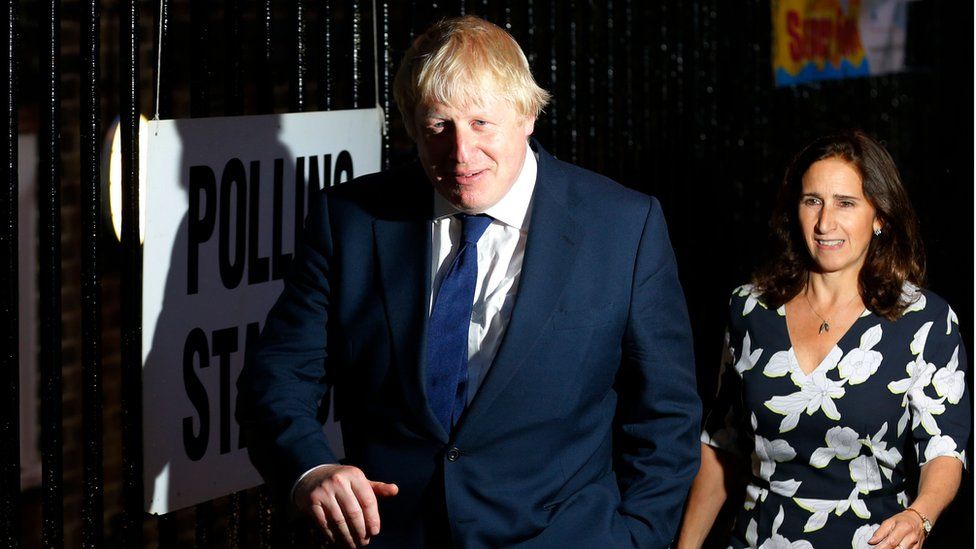 Divorce features heavily on Saturday's front pages - though for two quite different reasons.
In an editorial, the Times notes the proposals may meet opposition among traditionalists in the Conservative Party or the Church - but it backs them.
The paper argues that, like any institution, marriage is strongest when participation is by consent, not coercion.
It also calls for further policies to modernise family law, such as ending discrimination against people who are in long-term relationships, but have not married.
Three of the papers lead on Boris Johnson's divorce and the claims surrounding his private life, assessing what difference - if any - they could make to his political fortunes.
The Sun reports that the former foreign secretary wined and dined a glamorous Tory aide in a restaurant on Valentine's Day.
It says that he was meant to be working at the time and that he was also - in the papers words - at "the centre of a Brexit storm".
In its front page article, the Daily Mail alleges that he was cheating on his wife at the height of the Chequers crisis and devotes five pages to the story.
But Mr Johnson can take heart from its poll suggesting two-thirds of voters do not think the claims of alleged infidelity make him unfit to be prime minister.
The Daily Mirror says, despite his private life becoming front page news, Mr Johnson is still preparing to mount a challenge to Theresa May.
In its lead, the Daily Telegraph claims that a journalist working for the Iranian state broadcaster has infiltrated the north London constituency party of a Labour MP and is trying to undermine her.
It says the reporter - working for Press TV, which is banned from broadcasting in Britain - was able to take part in a vote of a no confidence in the MP, Joan Ryan, who represents Enfield North.
Ms Ryan, who chairs Labour Friends of Israel, has demanded that Iranian propagandists be ousted from the party.
Labour says it will not discuss individual members.
Several of the papers cover the Swedish general election, ahead of polling this weekend.
Robert Hardman in the Daily Mail asks: "Why is the most liberal country in Europe lurching to the far right?"
He says discussion has been dominated by "crime and immigration", leaving many people talking openly about "a national identity crisis".
And he adds that although the nationalist Sweden Democrats have their roots in neo-Nazi yobbery, the party could end up holding the balance of power.
A contrasting view can be found in the Local - an English-language news site based in Sweden.
It criticises the overseas reporting of the country's election, warning "anecdotes about gang violence" is leaving readers with a false impression.
Voters, it says, are as exercised by "healthcare and schooling" as by crime and immigration, and it predicts the next government will not include any Sweden Democrat ministers.
The Telegraph reports that traffic signs could soon go up on the Isle of Man warning drivers to beware of... wallabies.
Two escaped from a local wildlife park in the 1970s, but since then their numbers have swelled to as high as 160, leaving surprised tourists swerving to avoid them.
The paper sums it up with its headline: "Rise of the Manx wallaby leaves locals jumpy."