Newspaper headlines: Hero Leicester City pilot 'saved hundreds'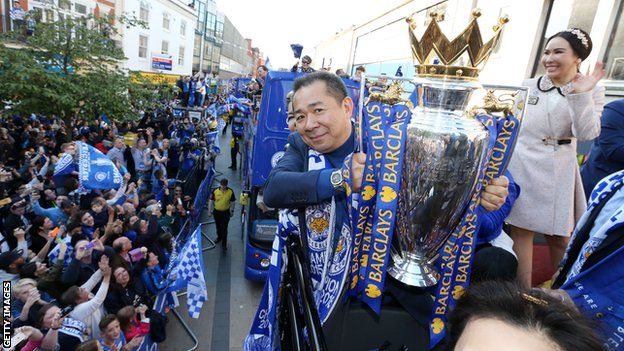 The Leicester City helicopter crash is the lead for many of the country's newspapers.
While they reflect the mourning and tributes for Vichai Srivaddhanaprabha elsewhere in their coverage, it's the pilot who is feted on the front pages.
As the Chancellor prepares to deliver his Budget, the question for many is how far he will loosen the public purse strings.
The paper, which has been campaigning for the government to mark Britain's departure with a coin, says it will bear the words "Friendship with all nations".
Its leader column castigates Royal Mail for refusing to release a Brexit stamp, saying it did so to commemorate Britain's membership of the EEC in 1973 and the Single Market in 1992.
The paper reports that many of the deaths are caused by heart disease, stroke or amputations, which could have been avoided if patients were supported to manage their condition effectively.
With the right treatment, ranging from insulin injections to diet management, diabetics can live long, healthy lives, it says.
Finally, a number of papers report the findings of a study showing that the average person throws away 4,490 pieces of plastic every year.
The Sun says he and a fellow campaigner, Dr Julie Schneider, found that 93% was single-use packaging and 70% was not currently recyclable.
He tells the Express: "We can't just rely on recycling to fix plastic pollution. We need to produce and use much less plastic."