Newspaper headlines: 'Desperate' May's Brexit rescue mission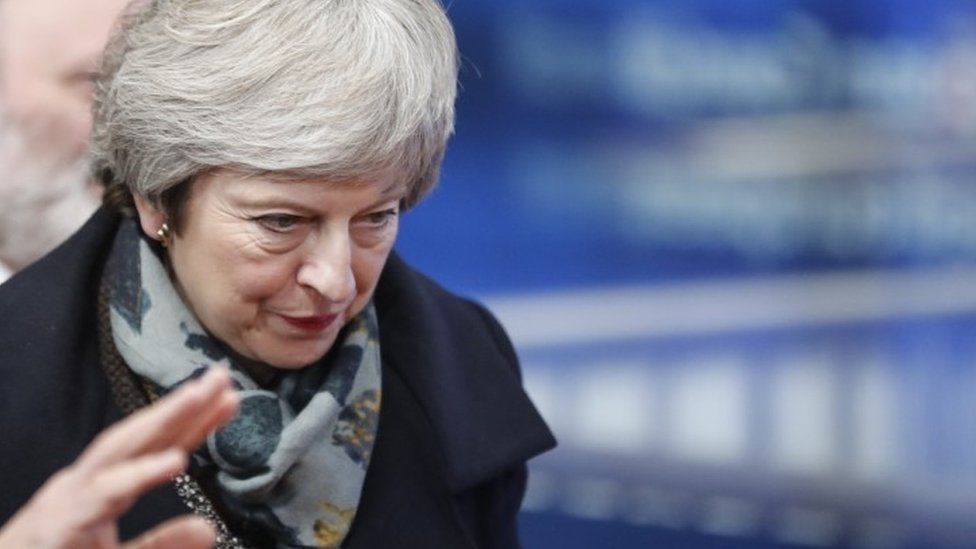 The papers are dominated by Theresa May's last-minute delay to the meaningful vote on her Brexit deal.
"Mayday!", declares the i, describing Mrs May's decision as an "extraordinary climbdown". Quentin Letts, in the Daily Mail, captures the highly-charged atmosphere in the Commons: "Has indecision ever been so dramatic?", he asks, writing that MPs on Monday "gawped" at Mrs May "rather as wildlife programme viewers will watch the slow demise of a baby hippo."
There's also little confidence that the prime minister's European meetings will change things.
The Times says Mrs May will "beg European leaders to rescue her Brexit deal", but the Economist points out the EU is unlikely to offer anything beyond "bland reassurances", which won't be legally binding in any case.
That won't satisfy her sceptical MPs, the Guardian argues, with even cabinet sources "voicing concern" about the strategy.
The Times is one of a number of papers to report research suggesting that having your first baby in your thirties increases women's risk of breast cancer for the next two decades. The paper says, overall, mothers still have a lower lifetime risk of the disease because childbirth becomes protective against breast cancer in later life, when most cases of it occur. However they urge doctors to be alert to the potential problem in women with young children.
As waiting times to see a family doctor increase for some, NHS patients could get video consultations with GPs... in India, according to the Sun. It says a report by the General Medical Council has found that advances in technology mean an online call to a doctor abroad has become more feasible. The Sun says critics fear out-sourcing of this kind could put lives at risk; the GMC says patient safety is vital.
The Office for National Statistics uses the changing prices of a basket of staple goods to help it calculate inflation. But - the Guardian reports - the private bank Coutts feels the items the ONS tracks don't reflect reality for the very wealthy. It's created its own more upmarket shopping list. Taking into account trends such as recent hikes in the price of oysters, as Chinese consumers develop a taste for them, it's found that the rate of inflation for the super-rich is 5.9 % - more than twice the rate experienced by the rest of us.