Newspaper headlines: Chaos of the Gatwick 'speck in the sky'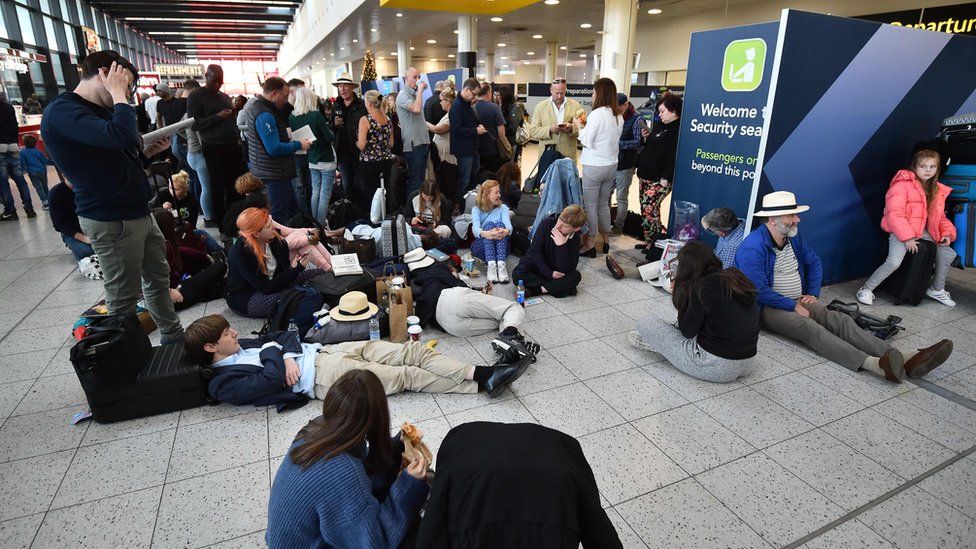 The Daily Mirror insists that there have been repeated calls for the licensing of drones and for additional safety measures around airports. "It's a scandal they were ignored," says the paper.
The mood is echoed in a letter sent to the Telegraph which describes the ability of a drone to immobilise a major airport as "pathetic and almost unbelievable".
There's a strong reaction to a call from England's chief medical officer for a sugar and salt tax to help tackle obesity.
The paper says Israeli researchers have warned Facebook, which owns WhatsApp, that it's easy to join chats where in some case more than 250 people are sharing sexual images.
WhatsApp says it has a zero-tolerance policy and actively scans group names and profile photos in an attempt to identify people who are sharing illegal material.
The paper predicts dismay among Tokyo's international friends if it withdraws from the International Whaling Commission, which regulates the practice.
Environmentalists tell the Times that not only are the animals endangered, but their size means it is impossible to kill them without causing unjustifiable suffering.
It says that major new offshore wind turbines, as well as solar panels, helped to achieve a quarterly record for green energy.