Newspaper headlines: Javid flies home, and tributes to 'legend' June
By BBC News
Staff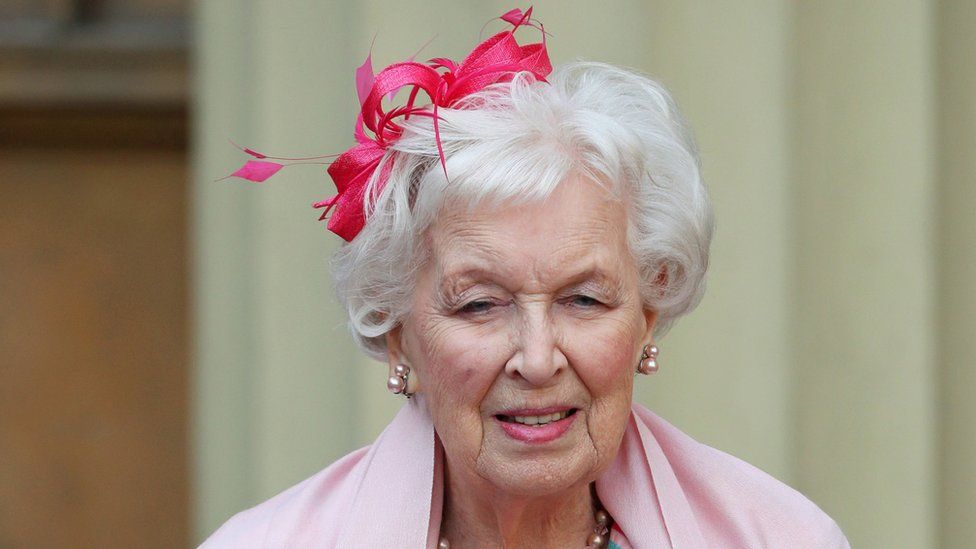 There are tributes to the late actress Dame June Whitfield on many of the front pages. The Sunday Times calls her "the golden girl of British comedy".
There is also extensive coverage of what the Mail on Sunday calls the "migrant crisis". It carries quotes from the Conservative MP Anne-Marie Trevelyan, suggesting that British police should be sent to France to seize people traffickers boats.
The Sunday Telegraph contains a report from a migrant camp in Calais, where a man told them that he would "rather die at sea than go back to Iran".
It also focuses on criticism of what it calls a "meaningless PR stunt" after a Border Force boat was spotted sailing around in circles behind the Immigration Minister, Caroline Nokes, as she gave TV interviews in Dover.
The Independent website, meanwhile, recounts accusations from the UN's migration agency that tech companies are failing to stop people traffickers operating on their social media platforms.
The Sunday Express leads with claims that more than 10,000 High Street shops will close during a so-called "toxic" 2019 for the retail industry.
The Mail on Sunday predicts that the number may actually be more than double that, which it says would cause 164,000 job losses.
It prints claims by Prof Joshua Bamford, from the Centre of Retail Research, predicting that a number of big name High Street chains will go out of business next year.
The Sunday Mirror has an exclusive interview with the husband of Nazanin Zaghari-Ratcliffe, who says his wife is being denied medical checks over serious health fears she is experiencing while imprisoned in Iran.
Richard Radcliffe has told the paper that Nazanin has discovered lumps in her breasts and extreme pain in her neck arms and shoulders, but isn't being allowed to have a mammogram or MRI scan to diagnose the causes.
The Observer runs a preview of the UK television premiere of a British comedy show that has become a hugely popular German New Year ritual.
Dinner For One was watched by 12m people there last year, and has been broadcast in Germany every single year since 1972, but it has never been seen on screens here.
Stefanie Bolzen writes about the irony of the show finally being embraced by Britain "on the eve of the year the country will cut its most important institutional link with mainland Europe".
And most of the papers contain stories about the bizarre requests that British embassy staff have fielded over the last year.
The Sun on Sunday reveals that somebody asked staff in Italy to help them arrange their wedding in the country, and get them tickets to see the Pope as part of the festivities.
It also highlights a caller in the US who wanted to know whom had been voted off Strictly the previous evening.