Newspaper headlines: IS bride loses UK passport and fashion icon tributes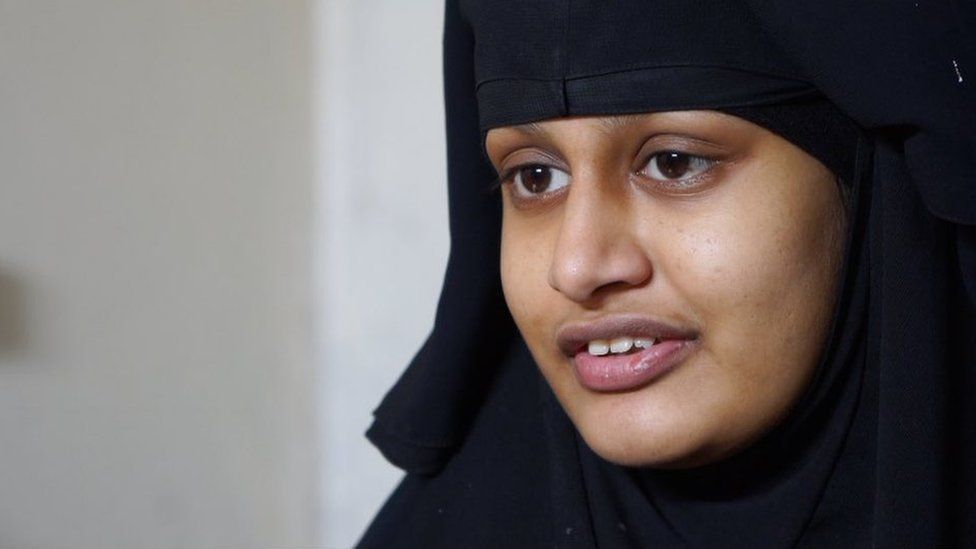 It says the move has been welcomed by some Tory MPs, who have congratulated Home Secretary Sajid Javid for acting quickly.
However, the paper says the family's lawyer has suggested they could take legal action.
Writing in the Daily Express, the former Conservative minister, Ann Widdecombe, says it is "only right" that the teenager will not be allowed to return to the UK.
She says it sends a strong message to anyone else considering joining IS.
He says it should be a matter of "national honour" that she is investigated in this country and justice is done in British courts.
He concludes that it is "too easy" to simply say she is no longer a citizen and allows the country to avoid having a difficult conversation about how British school children are being radicalised.
She tells the paper her decision to leave was a "painful" one, but says she sees it as her moral duty.
The i newspaper leads with reports that the Conservatives are on "high alert" that a number of the party's MPs could also quit and join the new group of independents.
It says three backbenchers have been put on "resignation watch" by Downing Street.
In its leader, the Daily Mail warns any MPs considering such a move that they risk making Labour a "viable electable force". It says Tories on both sides of the Brexit debate need to seek common ground.
There are different views expressed about whether or not Honda's decision to close its car plant in Swindon is linked to Brexit.
The Guardian says the carmaker is being "too polite" when it says the closure is not Brexit-related - and quotes the company's previous warnings about the impact of Britain leaving the EU.
In its leader, the Financial Times says to deny that Brexit was a factor would be "grossly short-sighted and irresponsible".
But the Telegraph says linking the closure to Britain's exit from the EU is "disingenuous" and attacks the government for failing to fight back against what it calls "Remainer propaganda".
And many of the papers run with the bakery chain, Greggs, reporting an "exceptionally strong" start to the year.
The Financial Times says the firm believes a 14% increase in sales was partly down to the publicity it received for launching a vegan sausage roll in January. The Guardian runs the headline: "Greggs on a roll".