Newspaper headlines: Scrap 'pensioner perks' and secret talks leak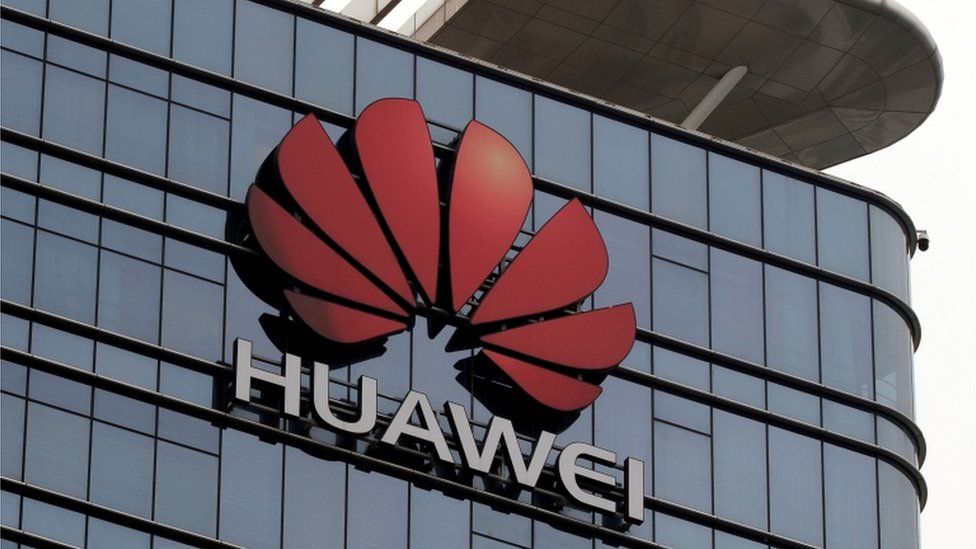 The government's decision to allow the Chinese telecoms firm Huawei to build parts of the UK's 5G data network continues to cause controversy, according to the papers.
The Times says spy chiefs have expressed "outrage" that "highly confidential" discussions about the issue with senior ministers were leaked.
The paper says Sir Mark Sedwill, the national security adviser and cabinet secretary, is considering an inquiry.
A "senior figure" describes the breach as a "hit job", designed to make a Tory leadership candidate "look tough on China".
A senior adviser to the National Security Agency comments that using Huawei would be like giving Beijing "the loaded gun".
The paper reports that the Tory chairs of both the defence and foreign affairs committees are unhappy about it and one MP says he wants the decision to be an issue in a future leadership campaign.
Most of the papers are united in expressing concern.
The paper says peers are facing a "furious backlash" for demanding the elderly are stripped of free TV licences, bus passes and winter fuel payments - in a drive to make society fairer for younger generations.
The i says the older persons charity Age UK agrees more should be done to help young people - but not at the expense of the worst-off pensioners.
Further details have been published about the Sri Lankan suicide bombers.
Many papers say at least two of the Sri Lankan suicide bombers were the sons of one of the country's wealthiest spice traders.
The Mirror says the brothers caused the explosions at two of the Colombo hotels and that the wife of one of them blew herself up the following day, when police raided their family villa.
The Daily Star says one of the brothers owned a copper factory, where it's thought the bombs were made.
The Sun says it could mean the end of PIN numbers and make it harder for fraudsters to go on spending sprees with other people's cards.
The Mirror says the technology is being launched by Natwest and could mean people no longer have to remember a PIN number when they make payments.
Farmers have been banned from shooting a list of birds they consider to be pests, according to the Daily Telegraph.
Species such as magpies, Canada geese, crows and rooks have been given additional protection, after a campaign by environmentalists, including the TV presenter Chris Packham - who, the paper says, has been celebrating the news.
The Daily Mail is far from happy about the addition of one bird to the list - the pigeon.
It says the decision to protect these "winged pests", which spread disease and destroy crops, is nothing short of "bird brained."