Newspaper headlines: General election puns and cartoons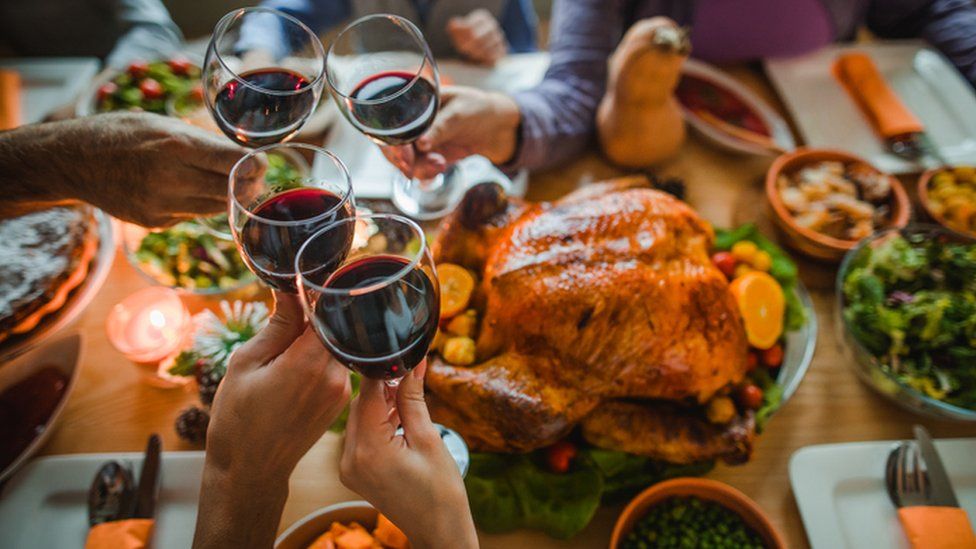 The front pages give a flavour of the bitter Christmas election battle to come.
The Mail portrays Boris Johnson as Santa Claus on his sleigh, with Jeremy Corbyn as Dr Seuss's Grinch taking presents out of the back.
"Don't let the Grinch steal your Christmas" is the Mail's headline, which is coupled with a warning that both the Lib Dems and the Brexit Party could threaten the prime minister's opinion poll lead.
The Daily Mirror, by contrast, puts Mr Johnson's head on a turkey and urges voters to "stuff him" and in doing so end what it says is a decade of Tory austerity and unnecessary hardship.
In the Telegraph, a commentary by a columnist, Sherelle Jacobs, takes up much of its front page. She thinks remainers in Parliament have cooked their own goose by giving Mr Johnson an election.
She relishes the idea that Blairite "conviction politicians" in thumping Leave seats are about to be punished by lifelong Labour voters - and, drawing on a phrase associated with Donald Trump, says the election presents an opportunity to "drain the swamp".
But in its editorial, the Guardian presents a different picture. It argues MPs voted for Brexit last week in the shape of the withdrawal agreement and the PM could have pushed to get the deal through the Commons.
It says the prime minister is trying to manipulate opinion to give the impression the election is for the benefit of the people, rather than for his benefit.
Mr Johnson's failure to meet his original "do-or-die" Halloween Brexit deadline is one of the reasons why the Economist thinks the election is a "big gamble" for his party.
But it identifies other dangers for Mr Johnson too, including a decline in party loyalty; an increase in tactical voting; the potential loss of Tory seats in London, the south-west and Scotland; and the election being fought on public services rather than on Brexit.
Gaining the support of "the Workington man" will be key to Mr Johnson's success, according to many papers which highlight a study by the think-tank, Onward.
The Times says he will have to target older white men without degrees living in the Rugby League towns of the north of England. But it warns that to do so the Tories will have to develop a new Conservatism prioritising public spending.
The Mail reflects anger among some of the survivors of the Grenfell Tower fire that the London Fire Brigade Commissioner, Dany Cotton, is to retire at the age of 50 with a £2m pension pot despite being strongly criticised by the public inquiry into the tragedy.