Newspaper headlines: Prince Philip's 'hospital dash' and Brexit 'first step'
By BBC News
Staff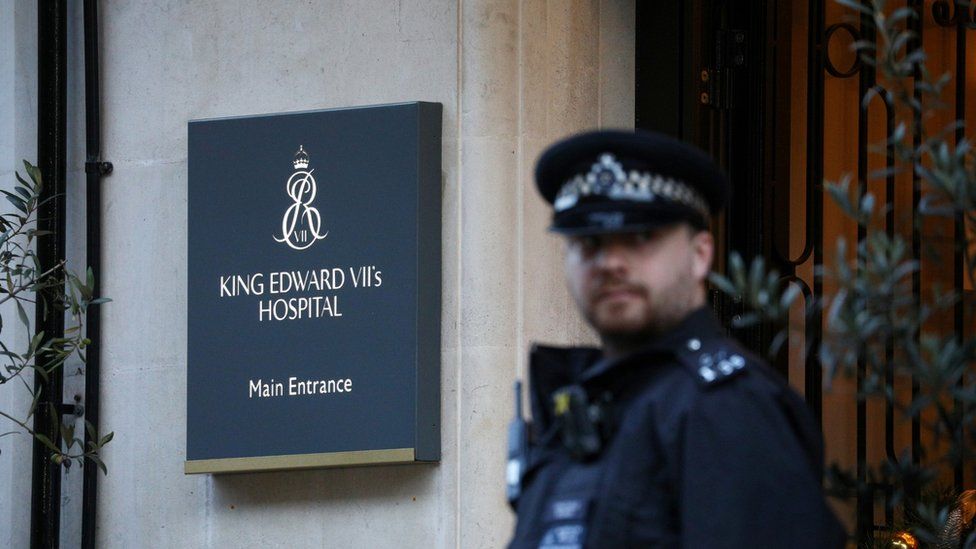 There's much speculation on the front pages about why the Duke of Edinburgh was admitted to hospital yesterday.
But the Daily Mirror says the Queen's decision to continue with her Christmas plans, as scheduled, has "calmed" concerns about her husband's health. Buckingham Palace has said he's being treated for a pre-existing condition and that his admission to hospital is precautionary.
The paper's royal editor, Russell Myers, says a senior palace aide told him a few weeks ago, that the duke was "extremely chipper" and "sharp as a pin".
Boris Johnson's Commons victory yesterday - which saw MPs back his Brexit deal - is covered by all the papers.
For the Daily Express it was "historic", "spectacular" and "monumental" - offering final proof that Mr Johnson's election gamble had paid off.
The Guardian's sketch writer John Crace was less impressed. To him, Mr Johnson resembled a "supreme leader" surrounded by "sycophants" - an "autocrat, disguised as a man of the people".
The paper notes alignment is regarded as a "must" by the EU. A senior source in Brussels tells the paper that instead of his favoured "Canada-plus" style trade deal, Mr Johnson may end up with nothing more than "WTO-plus".
Writing for the Daily Telegraph, the billionaire founder of Phones4You - John Caudwell - reveals that he donated £500,000 to the Conservatives, the day after clashing with the shadow chancellor John McDonnell on BBC Radio 4's Today programme.
The paper recounts that Mr Caudwell told Mr McDonnell that nearly every wealthy person he knew was thinking of leaving the UK if Labour won the election.
The businessman says that Mr McDonnell said nothing to change his mind, leaving him with the impression the shadow chancellor was "a wolf in sheep's clothing" who relied on "flawed and weak" arguments.
The Times reveals the findings of an investigation into the scale and impact of GP shortages. It says the worst-hit surgeries have more than six times the average number of patients per doctor.
It cites one of the most severely-affected areas as Maidstone in Kent, where one surgery reported having just one permanent family doctor for 11,000 patients.
Another practice, in Walsall in the West Midlands, had no permanent GP, with its 10,000 patients cared for by three locums. Health Secretary Matt Hancock tells the paper the government is "working hard to recruit and retain more doctors."
It admits that, although his predecessor, Mark Carney, was regarded by some as a "rock-star" central banker, Mr Bailey comes "without stardust".
But it suggests this "solid, if unspectacular, technocrat with extensive management experience" may be exactly what the Bank needs.
The website says Mr Johnson's aides have described the broadcaster as a "campaigner" and questioned its impartiality. A source at Channel 4 says it is engaged in a "period of deep self reflection".