Newspaper headlines: Cipriani's Caroline Flack tribute and schools' debt 'crisis'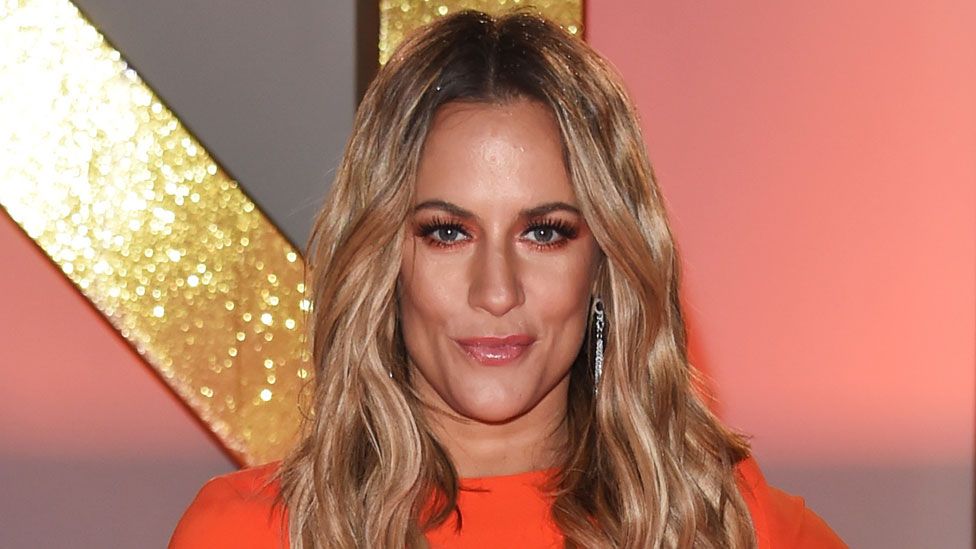 Saturday's mix of front pages includes Caroline Flack's ex-boyfriend's tribute to the TV presenter, after she was found dead in her London home last weekend.
In an 18-minute clip posted to Instagram, Cipriani says he confided in Ms Flack about trying to buy a gun so that he could take his own life. That line makes the Daily Star's lead.
The "shocking" extent of fragile finances in schools across the country makes the front page of the i. The paper says "damning" Ofsted research suggests 28% of council-run secondary schools are in debt while staff members are struggling with 70-hour weeks.
The government dismisses the report as "unrepresentative".
Amid pictures of the Prince of Wales visiting residents in Pontypridd affected by flooding, the question for many newspapers is: "Where's Boris?"
Janet Street-Porter in the i says he shows no sign of putting on his Hunter boots and wading through Pontypridd.
While the Spectator argues Mr Johnson's absence is part of the general "safety-first" approach taken by Mr Johnson's advisers, who tend to make decisions based on what will cause the least damage and attract the fewest headlines.
"Never mind [Labour's] Red Wall, Boris," he writes. "What about the Wall of Water that stretches from Yorkshire to South Wales?"
The Daily Telegraph has carried out an investigation into the practice of carbon offsetting - a system under which businesses or individuals can buy credits in areas where trees are planted to compensate for their carbon emissions.
It has studied projects used for carbon offsetting in two countries where it says there has actually been an increase in deforestation.
The paper also says campaigners have warned that the schemes could be doing more harm than good, as people wrongly think they are cancelling out their environmental impact and therefore do not curb polluting behaviour.
It says the broadcaster accused him of using the issue to undermine the corporation and avoid having his policies scrutinised.
He is quoted as saying the prime minister's conduct towards the BBC was "childish, peevish and unpleasant". Downing Street has declined to comment on Mr Dimbleby's interview, the paper adds.
The increase in the price of stamps irks some of the papers.
It is almost as though Royal Mail wants us to send fewer letters and postcards, the Telegraph complains. It says the increase is a vicious circle that means younger people never get the chance of dropping a line by post.
However, the imminent return of blue passports brings more cheer.
It says the burgundy documents always rubbed people up the wrong way - and the blue ones are, at last, a real sign that Britain is out of the EU.