Newspaper headlines: House of Lords expenses 'out of control' and No 10 mocks EU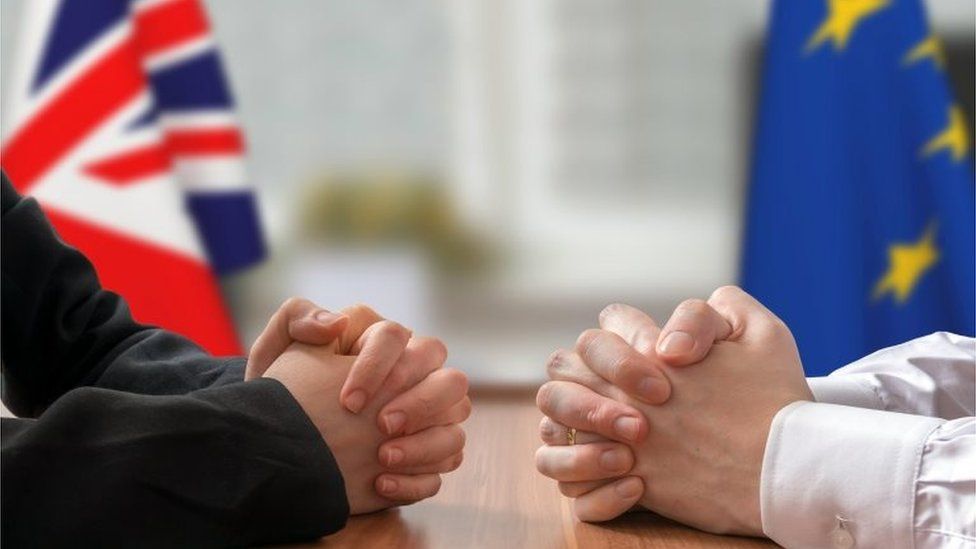 The Sunday Times has investigated expenses at the House of Lords, concluding they've "spiralled out of control".
More than 110 peers apparently made no spoken or written contribution over the period - but still claimed more than £1m between them. Electoral reform campaigners are scathing, saying unelected Lords are taking advantage of a lack of scrutiny.
They point to a delay in publishing the EU's negotiating mandate and "chaos" over the bloc's budget.
By contrast, the source says, progress on the UK side has been "remarkably smooth".
The Mail on Sunday says a highly respected former royal protection officer has raised questions about the Duke of York's alibi, on the night he is alleged to have had sex with Virginia Roberts, then aged 17.
The officer says Prince Andrew may have returned to Buckingham Palace on the night of the alleged encounter, in March 2001.
The prince has previously said he was at a Pizza Express restaurant in Woking for his daughter's birthday.
The Mail notes the prince's repeated denials that he had any sexual contact with Ms Roberts.
Conservative sources tell the paper that a number of permanent secretaries are significantly at odds with ministers and their advisers.
He tells the paper the party should instead target Boris Johnson - who he says has been wrongly caricatured as a clown.
In what the Observer describes as Sir Keir's most personal attack to date, he says the prime minister is a "dangerous man".
The company, Optum, is running a nine-month programme to train managers to rank people according to their risk of illness, the paper says.
The contract raises fears that people could be turned down for operations because of their age or weight, the paper claims.
The paper's leader column says it makes it hard to believe Mr Johnson's promise that the NHS is "not for sale" - a pledge repeated by the health service in its response to the story.
The Environment Agency's formula is based on property values, explains the Times, meaning that nearly two thirds of the £2.6bn-budget goes towards areas around London.
The new model will reportedly take into account the impact on health - potentially diverting hundreds of millions of pounds to protect the country's poorest flood-prone regions.
And a pub that claims to be the inspiration for The Bull in The Archers is reported to have called last orders for the final time, because of financial difficulties.
According to the Sunday Times, locals in the town of Rippingdale in Lincolnshire say the Bull Inn inspired not only the Ambridge pub but the idea for the Radio 4 series itself.
The Times notes the claim is contested; villagers in Inkberrow make the same assertion about their watering hole, The Old Bull.