Newspaper headlines: 'Life on hold' as UK 'ready for the worst'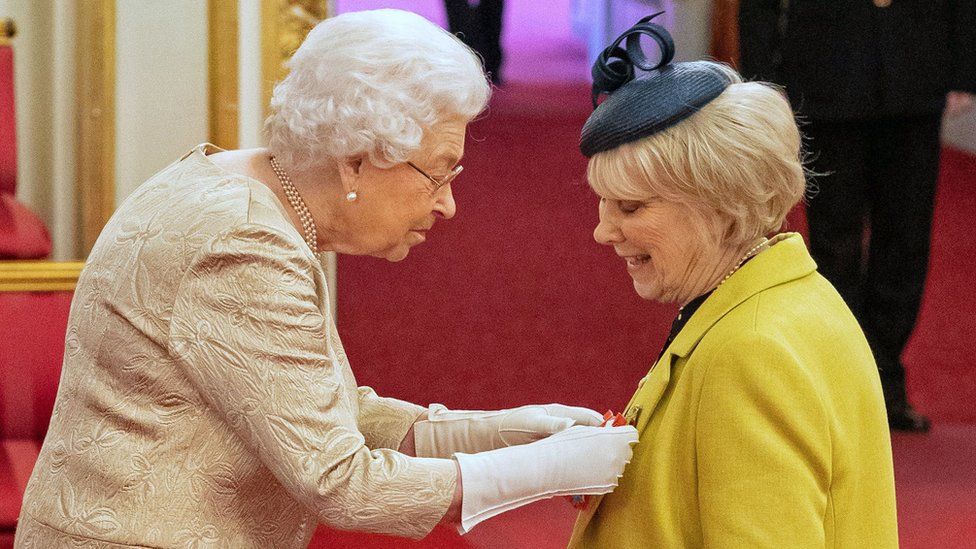 "Life on hold for three months" is the Daily Mail's headline - which, like most of the newspapers, leads with the government's plans to deal with the coronavirus.
It says Britons will be asked to suspend their social lives if the infection takes hold.
The Guardian reports on contingency plans to take police officers off of some investigations in order to deal with an epidemic. It says 999 response times could be extended.
Metro and the Daily Express are among the papers to feature prominently a picture of the Queen presenting a CBE to actress Wendy Craig.
Both papers note Her Majesty's decision to wear gloves at an investiture - apparently for the first time - in what they say appeared to be a precaution against spreading the illness.
According to the The Daily Telegraph, the "right notes of proportionality, transparency and competence" were struck at Boris Johnson's news conference at Downing Street on the coronavirus crisis. But it says that "among the many unknowns is whether the NHS can cope with a major outbreak".
Following a freedom of information request from the Mirror, the paper says, "it is understood the CPS will look into its handling of the matter through a post-case review panel".
The Guardian reports that women in labour are being refused epidurals in breach of official guidelines.
The newspaper says Department of Health investigation also found that women "may not be being kept fully informed that if they choose to give birth at home or in a midwife-led unit they may have to be transferred if they want an epidural".
In the US, the Washington Post was one of many news websites following the results of Super Tuesday through the night.
Joe Biden won a string of victories in the vote to pick a Democratic White House candidate to face Donald Trump in November.
The Post's Philip Bump says: "One week ago, the most natural question one might have asked about former vice president Joe Biden's campaign was how soon it was likely to end." Now he has "energy and momentum".
Finally, the Daily Mail says a campaign has been launched to save Jolly the Fisherman - the mascot of the seaside town Skegness in Lincolnshire. Local officials are considering "axing the mascot over health and safety worries".
A report commissioned by the town council has highlighted hygiene fears over the "very dirty" mascot costumes, along with the "resource and cost of operating Jolly".