Newspaper headlines: 'No end to lockdown in sight'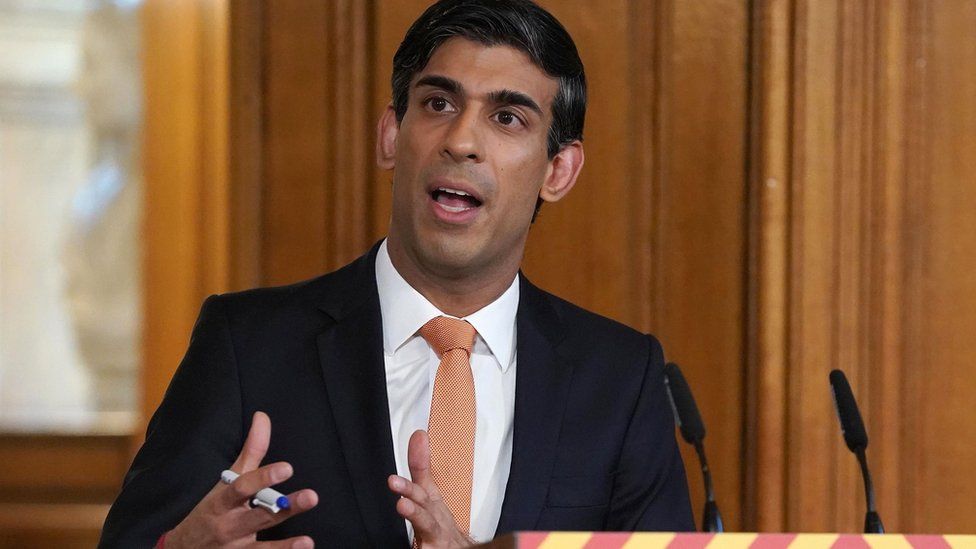 Almost all of Thursday's papers convey the same message - there is "no end in sight" to the UK's coronavirus lockdown.
The Sun believes it will last until May, saying the 938 deaths recorded in the UK on Wednesday surpassed Italy's worst daily figure - and it adds the outbreak's peak could still be 10 days away.
The weather is also a serious cause for concern in Downing Street, according to the paper - with fears that people could defy official advice and head out to enjoy the bank holiday sunshine.
The Daily Mail says there are growing concerns about the economic damage caused by the lockdown - highlighting the World Trade Organization's warning that it could result in the "deepest recession in our lifetime".
It is no wonder, according to the Times, that the Chancellor Rishi Sunak is leading calls within government for it to start preparing an exit strategy.
The Financial Times reports that officials have begun exploring the idea of initially removing restrictions for younger workers first. It says the proposals are in a paper drawn up by economists at Warwick University. They suggest that if the measures are eased for people aged 20 to 30 who do not live with their parents, it could release 4.2 million people who would be unlikely to become seriously ill.
The Times has news of an initiative to use NHS laboratories to carry out tens of thousands antibody tests to try to establish whether people have already recovered from the virus - and are likely to be immune. It says it is being coordinated by the President of the Royal College of Pathologists Jo Martin.
Elsewhere, the the Daily Mirror's pages are graced by a photo of a majestic white-tailed eagle, its wings out-stretched, soaring through the air. The birds, which have a 2.5m wing span, are being re-introduced in England after they were wiped out by illegal killing 240 years ago.
The Mirror says researchers have been tracking the four young birds making their first big trips - and they have already been spotted on the North York Moors after travelling 300 miles.