Newspaper headlines: Protective kit criticism and vaccine trial begins
By BBC News
Staff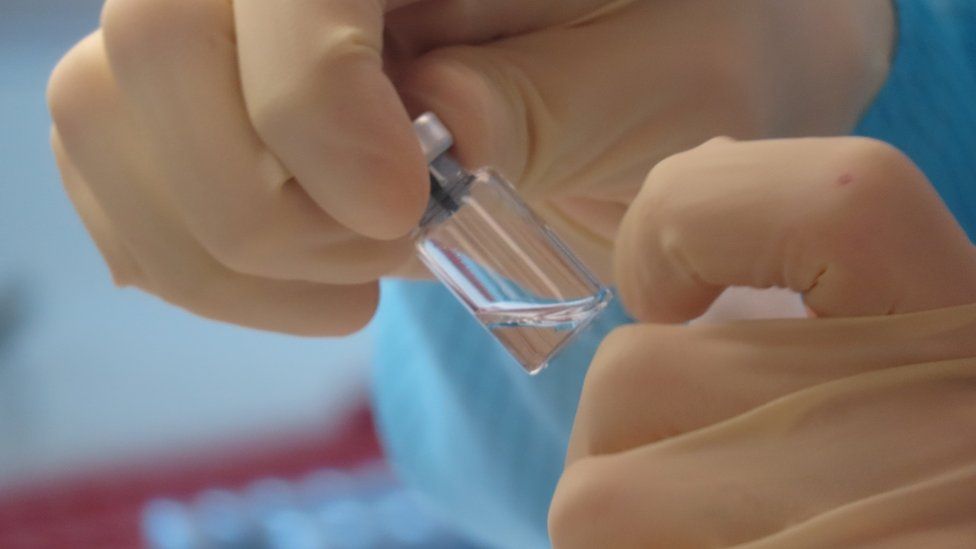 The Daily Express says the start of human trials of two vaccines that might protect against coronavirus raises the hope that the UK will lead the world out of the pandemic.
It's among several papers to lead on the development and the promise by Health Secretary Matt Hancock that the government will "throw everything" at supporting the researchers.
The Daily Telegraph claims tests for coronavirus given to NHS staff have been found to be flawed, meaning thousands of doctors and nurses who thought they were free of the virus may have been sent back to work while contagious.
It says it's seen a leaked memo from Public Health England saying the results are less reliable than was first thought.
Public Health England says no diagnostic test is 100% sensitive, and that the tests were inconsistent in less than 2% of samples. It's now switching to commercially produced test kits and insists that was always the plan.
There's continuing criticism of efforts to obtain and distribute the vast quantities of protective equipment required by health and care workers.
The Daily Mirror says thousands of plastic visors may be sent abroad by a firm in Nottingham because the NHS hasn't placed a large scale order.
John Tolley, whose wife is an intensive care nurse, switched production at his company, Printers Prime Group, to making visors and has delivered 350,000 free or at cost price.
But he says he's having to deal with individual trusts. The government says it has had more than 8,000 offers of support from suppliers of PPE and that it's speeding up efforts to respond to companies.
Meanwhile two Tottenham footballers are in trouble for appearing to breach rules on social distancing.
The Spurs right-back, Serge Aurier, posted videos on Instagram showing him training with Moussa Sissoko, and the two of them sitting together afterwards.
Spurs says it will be "speaking to both players involved".
The Daily Express says the pair have apologised and are to make a donation to the NHS.
"You clowns" is the back page headline in the Daily Mail.
The Guardian says the club also has questions to answer about why some of its senior employees are continuing to ignore rules on physical distancing.
The Sun pays tribute to "a nationwide army of amateur stitchers" who are working flat out to make homemade scrubs for medics to wear as they treat patients with the virus.
One hundred "scrub hubs" have been set up across Britain since an east London doctor asked her local WhatsApp group for volunteers.
Between them the teams have now made almost 25,000 sets of scrubs, the paper says.