Newspaper headlines: 'Air bridges' plan and 'hidden' coronavirus cases
By BBC News
Staff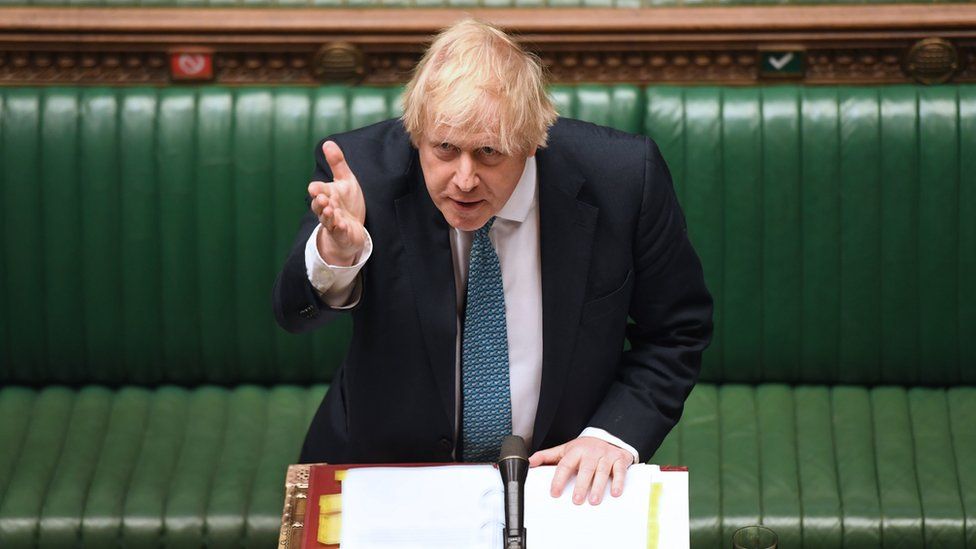 The Guardian leads on an unpublished government study which is said to reveal how agency care workers transmitted Covid-19 between residential homes.
The paper says the outbreaks were established by genome tracking - and raise further questions about ministers' claims to have "thrown a protective ring around care homes".
The research, by Public Health England, found the temporary staff who unwittingly passed on the virus had been called in to cover for care workers who were self-isolating.
The Department of Health tells the Guardian it doesn't comment on leaked documents.
Both papers have picked up on comments from the Transport Secretary, Grant Shapps, that quarantine plans could be relaxed in future for countries with a low risk of coronavirus - creating what are called "air bridges" by the end of June.
The Telegraph says it raises the prospect of agreements with Spain, France, Italy and Germany.
The Times and the Metro are among those to show two women eating in a café in Milan which looks like normality has returned - except they are both wearing bright blue protective gloves.
The Telegraph reports on unease within the Conservative Party at the government's handling of the crisis.
According to the paper, one former minister compared the performance to a Morecambe and Wise sketch - where all the notes were played - but not necessarily in the right order.
The unnamed MP cited the new 14-day quarantine period which they said should have happened at the beginning of the crisis, not the end.
The Telegraph also says that Tory WhatsApp groups have become "increasingly critical". One source, said there was growing frustration at what was described as Downing Street's "control freakery".
Elsewhere, the Daily Express asks "Has Britain turned a corner on the virus?" It says hopes were raised that Britain is winning the battle against Covid-19 after the daily number of reported deaths fell to 160.
And the Sun leads on what it calls the "Crown's corona crisis" - or "ma'amageddon" as it calls it online.
It reports that the closure of royal palaces to visitors threatens to "blow an £18m hole" in the Queen's finances - around a third of annual royal income.
The paper says the issue has been highlighted in an email to staff from the Lord Chamberlain.
It also reports that the pandemic has led to the Queen's diary for the next two years being torn up. Buckingham Palace tells the Sun it will address the financial impact when the situation is clearer.