Newspaper headlines: Exams U-turn after 'Williamson caves in'
By BBC News
Staff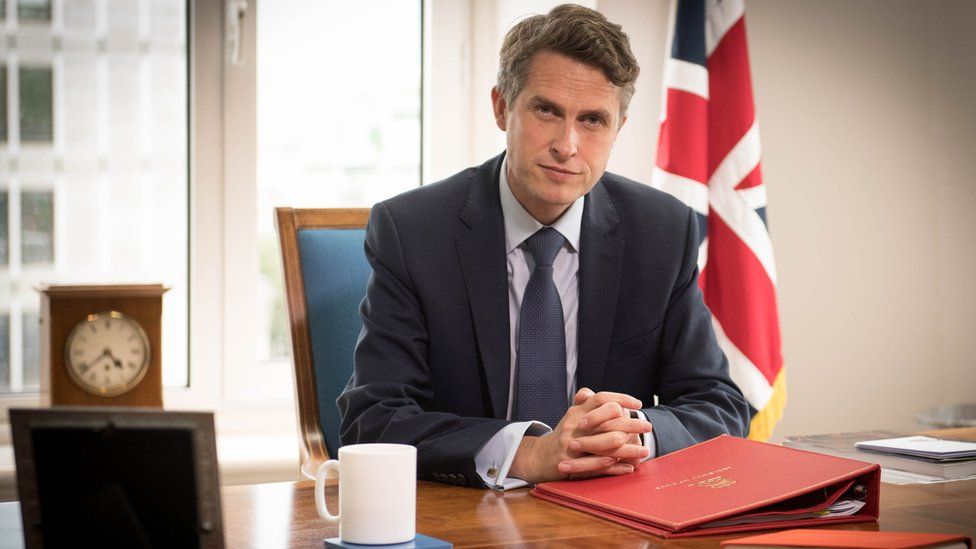 Online, the Independent says what happened was a fiasco of the Education Secretary Gavin Williamson's making. But it also says the decision calls into question Boris Johnson's judgement. U-turns, it says, are becoming all too common.
The Guardian prints a list of what it describes as "forced policy reversals" during the pandemic - among them, the contact tracing app, school meal vouchers and the reopening of schools.
Writing in the Daily Mirror, the Labour leader, Sir Keir Starmer, says the Tories' handling of the exam results sums up their "incompetent" handling of Covid-19.
The government, he argues, was too slow into lockdown, too slow to protect care homes and too slow to provide personal protective equipment for key workers. "This is no way to run a country", he concludes.
Huffpost UK warns universities - which are already at capacity with accepted places - could have to scrap offers and re-run the entire offer and clearing system.
A trend for rewilding areas of the Lake District, coupled with a rise in farms becoming holiday lets, has led to a huge decline in ancient flocks of Herdwick sheep, according to a story in the Times.
Numbers for the breed are getting so low there's concern there aren't enough to maintain hefting - where flocks stay on areas of upland without the need for fences. Natural England tells the paper a significant number of fells in the region are in "unfavourable condition" due to inappropriate levels of grazing.
Smartphones can tell when a user is tipsy and could soon be used to warn people against potentially "risky behaviour", the Sun reports. Researchers at Stanford University in California have found motion sensors in modern phones can spot the changes in the way someone walks after having even a small amount of alcohol. They hope to use this to set up alerts to stop people undertaking dangerous behaviour like driving under the influence.