Newspaper headlines: 'Tory Owen goal' and 'horror at the morgue'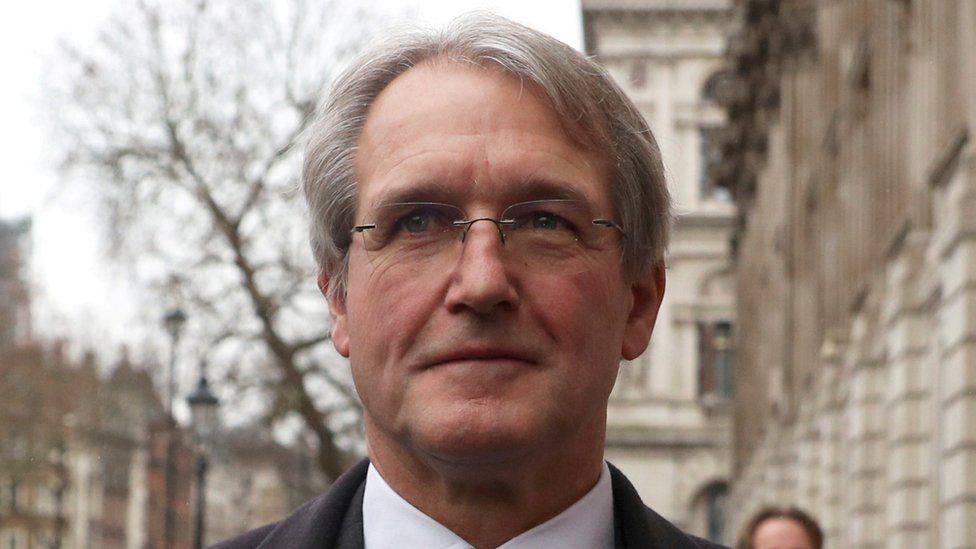 The papers make uncomfortable reading for Boris Johnson. The Times says his personal judgement is being publicly questioned by senior Tories.
It comes after he asked them to block the suspension of former Conservative minister Owen Paterson for breaking lobbying rules and to back a new standards watchdog - only for this to be reversed within 24 hours.
One senior backbencher tells the paper the level of anger cannot be overestimated: "MPs did what they were told and have been made to look stupid and corrupt".
The Times says the events are bound to cost the prime minister the next time he asks his party to support him on an issue with which they feel uncomfortable.
The Sun's headline is "flip flopalypse". It warns the government that it is acutely vulnerable to sleaze.
He calls Wednesday's vote "madness" and thinks it is "cutting through" to the public. In its editorial, the paper declares that although Mr Johnson has an "unmatched instinct for the mood of the man in the street, on this he has made a disastrous misjudgement".
The Telegraph's Matt cartoon shows Guy Fawkes caught red-handed. "Wait!" he cries, "I'm setting up my own standards committee to look into this."
But the paper's leader column maintains the current system of policing MPs' behaviour does not command full confidence, with many considering it to be biased, particularly against Brexit-supporters.
And the Telegraph asks whether the Parliamentary Standards Commissioner, Kathryn Stone, might like to consider whether she is part of the problem.
The Mirror leads with the case of the hospital electrician who assaulted the bodies of at least 100 women and girls in hospital mortuaries. Its headline asks: "How many more victims?"
According to the Financial Times, investors were left scrambling when the Bank of England backed away from an immediate interest rate increase, despite it expressing concern about rising inflation.
The FT says the message being given by the bank's governor, Andrew Bailey, that rises are needed to control inflation - just not now - may have appeared "contradictory".
The i reports that opportunistic eBay sellers are buying up popular Christmas toys and listing them online for more than double the recommended price.
It says online vendors are capitalising on parents' desperation, as retailers grapple with product shortages and supply chain problems.
The Express is among many papers to reveal that the Queen flew to Sandringham - with her doctors' approval - to plan her first family Christmas without her late husband. But a royal source tells the Express she travelled on the understanding that she would continue to rest.
However, the paper points out that more than a third of children at primary school in England are now from a minority ethnic background.