Trending: Facebook recognises Kosovo as a region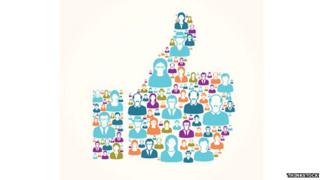 Kosovo has had the ultimate status update on Facebook - it has been recognised as a distinct region by the social network, after a sustained campaign by thousands of volunteer "digital diplomats".
Kosovo declared its independence in 2008, and has since been recognised by some European countries and the US. But until the recent change, an estimated 200,000 Kosovan Facebook users had to register as citizens of Serbia. The tiny territory has not been recognised by around half of the the world's nations, including veto-wielding UN Security Council member Russia.
Petrit Selimi, a deputy minister in Kosovo's Foreign Affairs Ministry, says he is "ecstatic" over Facebook's move. It represents the culmination of "a major part of the diplomatic efforts of a young republic", he says. Selimi, a prolific Tweeter who regularly has heated discussions with other users, put the recognition down to their successful "National Digital Diplomacy Strategy", under which thousands of volunteer "digital diplomats" (Kosovo has 75% internet penetration) repeatedly appeal to Facebook and other web companies to list Kosovo.
While confirming the move, Facebook has talked down its political ramifications - saying it was the result of response to UGC rather than a company policy decision. "Locations that are suggested for check-ins and ad targeting are based on information we have received from user-generated content and third-party sources," a company spokesman tells the BBC.
But does it matter? Facebook's stamp of approval counts because, says Selimi, Facebook, has grown to 1.2bn active users in eight years, and is "growing faster than Christianity or Islam." And Facebook recognition can bolster local businesses in a market in which social media is increasingly important.
Online platform "recognition" is becoming an increasingly live issue for territories with disputed sovereignty. Google incurred the wrath of Israel's Foreign Ministry for changing the tagline for the Palestinian edition from "Palestinian Territories" to "Palestine." Selimi acknowledges the Facebook move over Kosovo was not political, nor linked to wider efforts to achieve UN membership. He says that to many ordinary people, having your state listed on Facebook, being recognised by the Eurovision song contest, or having a team in the Champions League are just as important markers of identity as having a traditional passport document.
Reporting by Michael Hirst