#BBCtrending: Four top April Fools Day trends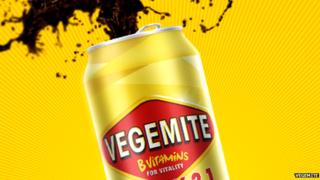 Even on a normal day, social networks are awash with rumours, gags and elaborate hoaxes. So come 1 April, when pranksters are offered a free pass to wreak havoc online, they are only too happy to oblige.
Each year, use of the hashtag #AprilFoolsDay has climbed ever higher on Twitter, as its membership has swelled. It's been used more than 400,000 times in the past 24 hours, and shows no signs of abating. Here are five of BBC Trending's favourite stories that were shared widely online.
Companies have been quick to tap into traffic generated by the trend and Vegemite - Australia's answer to Marmite - was no exception. The company behind the salty spread chose today to "launch" a new energy drink, prompting imaginary delight for some, but disgust for others. The image has been shared almost 8,000 times on its Facebook page.
Facebook's next billion dollar acquisition was announced by Account Killer, an online service that helps people permanently delete their Facebook accounts, and other social media profiles. According to a post on the Account Killer website, Mark Zuckerberg himself explained the decision. "Researchers predicted that we would lose 80% of our user base by 2017, so we might as well adapt swiftly," they said he said.
In Turkey, Energy Minister Taner Yildiz chose a strange moment to make what some assumed must be an April Fool's joke, but in fact appears to be genuine. Answering journalist's questions about widespread power cuts during vote counting following Sunday's local elections he said: "A cat entered a power distribution unit. It was the cause of the blackout and it's not the first time that it has happened." Twitter users took the bizarrely timed comment in their stride, however. "Just caught the cat," said one, posting a picture of his cat beside the requisite tools.
In Kenya, the renowned author Binyavanga Wainaina was "appointed" as the country's ambassador to Uganda according to The Star newspaper. The Kenyan writer recently came out, and has championed the rights of gay people in East Africa. If true, he would likely clash with Ugandan President Yoweri Museveni, who recently signed an anti-homosexuality bill into law.
Have you subscribed the BBC Trending podcast? You can do so here via iTunes or here
All our stories are at BBC.com/trending