The internet's great goat obsession
By BBC Trending
What's popular and why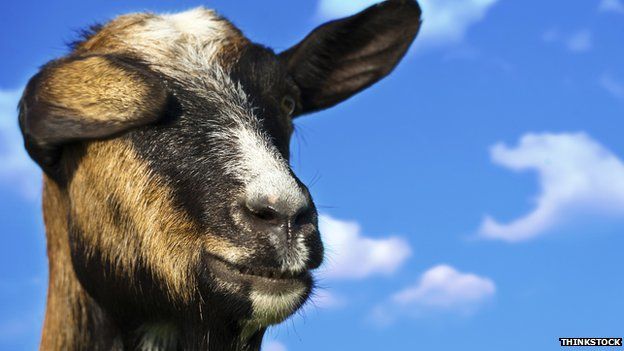 Why have millions of people watched and shared goat videos online?
On the latest BBC Trending radio programme we've been finding out more about the comic potential of the goat.
We also hear from bloggers and tweeters in Ethiopia about an April Fool's hashtag, #ETVDay, highlighting restrictions on the media in the country.
And we look at the controversial Twitter campaign led by Armenians - #SaveKessab It's been tweeted more than 100,000 times and has been given a boost by celebrity endorsement, including Kim Kardashian and Cher. But, as we hear, some Syrians are unhappy about the campaign.
This week's programme is presented by Anne-Marie Tomchak and she's joined in the studio by Paul Brown from BBC Monitoring, Mahmoud Ali Hamad from BBC Arabic and Mike Wendling.
We are on BBC World Service radio at 10:30 GMT on Saturday - and you can catch us wherever and whenever you like by downloading our free podcast here or here.