Too young for the Holocaust?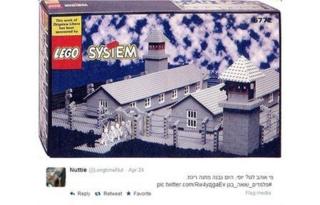 Who is too young to learn about the horrors of the Holocaust? A new law in Israel means kindergarten children will be taught about the Nazi genocide for the first time, triggering an acerbic response on social media.
On Monday at 10am sirens blared out across Israel, as they do every year, marking the start of remembrance for those who perished in the holocaust. Each Holocaust Memorial Day, for two solemn minutes, businesses grind to a halt and motorists stop their cars on normally busy streets to silently stand by their vehicles and remember the dead. The day is undoubtedly sacrosanct but the way the holocaust is explained to Israeli children is changing. And the change is controversial. On Thursday the Ministry of Education announced that the holocaust, for the first time, would now be taught to five year olds at kindergarten.
In response, the hashtag "teaching Holocaust in kindergarten" began trending on Twitter. Most of the tweets opposed the new policy, often with pointed and black humour. One shocking tweet features a picture of a lego model from Polish artist Zbigniew Libera of what looks like skeletal figures marching towards some grey barracks. The caption reads: "Who likes Lego? Today we will be building a concentration camp". Another speaks of a bleak imagined dialogue in the classroom. "Teacher: Danny, what did you build using the cubes? Danny: It's a neighbourhood. Teacher: From now on it's a ghetto".
Beyond Twitter, Israeli parents are divided about the best way to teach children about the horrors of the past. Rona Avissar, a mother of two young children from Jerusalem, told BBC Trending that by the time they start school, children already have an idea of the horrors of World War Two. "Kids hear the memorial sirens like everyone else so it is no problem to explain," she says. "I told my son about it before he started school. It is not such a huge problem." But Rona's husband Rafi disagrees: "I think it will be better if it is taught at an older age," he says. "We can talk generally about the war but they are too young to hear about gas chambers!"
It is undoubtedly a sensitive subject but Dr Gila Matzliah Liberman at the Israeli Ministry of Education told BBC Trending that the policy was enacted in part because many children question their teachers about it. Israelis have nothing to fear, she says. "We are going to teach children the broad concepts of the holocaust, not, what we in Israel call the Nazi 'Industry of Death'. Mothers and father have no reason to be anxious about this new ruling."
Reporting by David Lewis and Emad Naseraldin
Have you subscribed the BBC Trending podcast? You can do so here via iTunes or here
All our stories are at BBC.com/trending