#BBCtrending radio: Why is Tintin trending in Indonesia?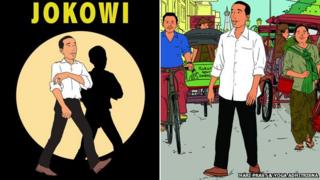 Get your ears around the latest global trends with BBC Trending radio.
On this week's programme we find out why Tintin, zombies and a cover of Queen's "We Will Rock You" have all been trending in Indonesia. As the 9 July presidential elections draw closer, we look at some of the top memes and trends surrounding the campaigns.
Also, is it ever ok to paint your face black? Why #blackface has been trending around the World Cup.
Presented by Mukul Devichand
We are on BBC World Service radio at 10:30 GMT on Saturdays - and you can put us in your pocket and listen anytime you like by downloading our free podcast