#BBCtrending: Arrested for calling Indonesian city 'idiotic'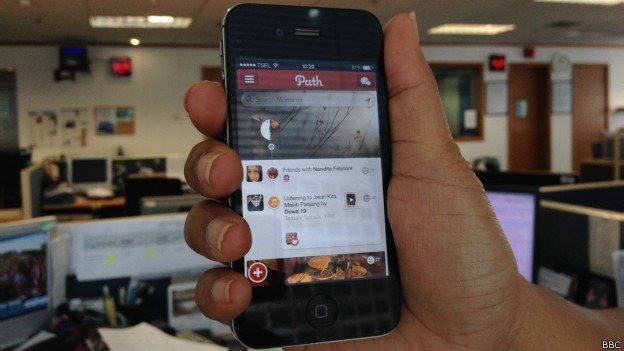 Sometimes there is nothing more infuriating than being stuck in a queue for petrol. But an angry complaint posted by a woman in the queue in Indonesia turned her into a hate figure and ended in her arrest.
Pulling up to refuel her motorbike in the city of Yogyakarta, Indonesian student Florence Sihombing decided to skip the long queue for subsidised fuel for motorbikes and joined the shorter queue for more expensive fuel and cars, where she demanded to be served. When the attendants at the petrol station insisted she get back in the motorbike queue, she drove home and unleashed her frustration on social networking site Path by criticising the city, also known as Jogja.
"Jogja is poor, idiotic, uncivilized. Friends from Jakarta and Bandung, don't live in Jogja" she said.
Her post was screen-grabbed and shared on Twitter and Facebook, where thousands of people took offence at her comments about the people of Yogyakarta. Ms Sihombing, a masters degree student studying law at Gadjah Mada University, has been mentioned on Twitter more than 55,000 times since she posted her original comment last Wednesday. Hashtags such as #florencje and #UsirFlorenceDariJogja ("get rid of Florence from the city") began to circulate, demanding that she be evicted from the city. The campaign against her has been very personal: images of her bike's registration plate and a video of her complaining have also been posted online and thousands have commented under the video.
Then, the police got involved - but not to defend Ms Sihombing. Instead, after residents complained about her in numbers to the police, she was summoned for questioning on Saturday 30 August, and charged under the 2008 Electronic Transactions and Information Law for defamation and "inciting hatred". Yogyakarta has a conservative reputation, and public manners are valued highly.
Although unusual, this the not the first police action of this kind. There have been three or four high-profile cases since the new law was introduced. Ms Sihombing's lawyers said that the arrest was unlawful, while professors at the university, Twitter users and NGOs called for her release and criticised the reaction of the police to her online comments.
"The case highlights the importance for all of the social media users to be careful when posting any messages," Wicaksono, a social media analyst in Indonesia, told the BBC. "They also have to be careful in spreading somebody's else comments or messages. The case spun out of control because social media users in Indonesia tend to exaggerate things. They are also nosey. They want to know other people's business. And when the story was picked up by the traditional media, it went viral," he said.
For now, Ms Sihombing has now been released but the case is ongoing and her trial is pending. Voices on social media continue to call for her prosecution.