#BBCtrending: Using the F-word to promote feminism - our latest podcast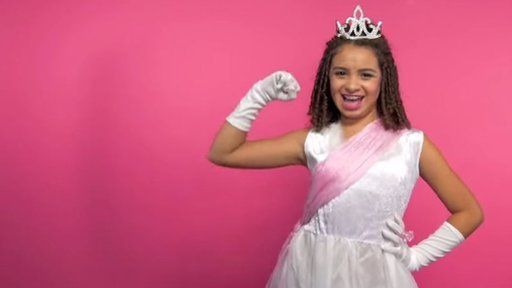 Listen to or download the Trending podcast
A bad word for a good cause or a cynical attempt to make cash? On this weeks BBC Trending, we take a look at what's really behind controversial viral video 'F-Bombs for Feminism'. The feminist campaign video shows young girls dressed as princesses whilst swearing. But it's not just a campaign as the T-shirt company who made it are openly for profit.
Also, why a woman in one of the most dangerous states in Mexico, Tamaulipas, was kidnapped and apparently murdered because of her Twitter account. She used to anonymously share information about local violence and crime but this time her profile published a sombre warning to similar accounts and finally an image of the woman apparently dead.
You can catch it all on our latest free podcast. Download and subscribe here or catch us on the BBC World Service Saturdays at 10.30 GMT.
The programme is presented by Mukul Devichand and produced by India Rakusen