#BBCTrending radio: #Yamecanse in Mexico and Serial podcast detectives
By BBC Trending
What's popular and why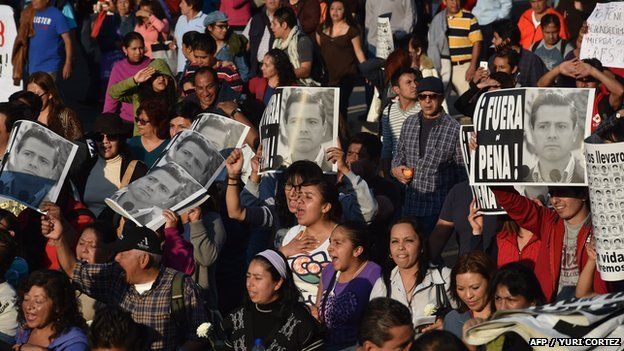 An online campaign around the hashtag #Yamecanse has been expressing the sentiment "I have had enough." Videos, messages and photos have been voicing people's frustration with authorities over corruption, crime and drug cartels. The latest campaign was sparked by the disappearance of 43 students after clashes with police. It's been 10 weeks since the students went missing, and the campaign has since broadened out to a general protest against the state of the country. A new video in English is aimed not just at those in Mexico, but at people around the world.
Millions of people are hooked on the podcast Serial, a spin-off of the US public radio show This American Life. Serial revisits a real life murder case that happened in Baltimore 15 years ago. A suspect was found guilty at trial at the time, and is currently still in jail - though he insists he is innocent. The case has taken on a life of its own on social media, with people discussing it on Reddit and some of them turning detective as they think they can shed new light on the case.
On BBC Trending we investigate the investigations of the investigation and find out what happens when the online community becomes part of the story.
Trends of the week in sixty seconds: a Chechen leader Instagram faux pas, Indian sisters take on harassers, German rap tribute to Tugce, and a girl's bovine best friend.
Presented by Anne-Marie Tomchak and produced by Charlotte McDonald and Gemma Newby.