BBCTrending: US black activists call Twitter protest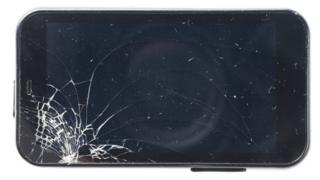 Black social media activists in the US are laying down their phones to go on strike in protest at their treatment by mainstream academics and media.
They are using the hashtag #ThisTweetCalledMyBack for the action.
On 12 December seven authors stated their frustration with the way their work on social media had, in their view, been both devalued and appropriated by more mainstream groups.
"We are Black Women, AfroIndigenous and women of colour [WOC] who have organized a social media Blackout," they wrote.
The hashtag has been shared more than 9,000 times by activists who feel that the intellectual, political and philosophical contributions these women have made aren't being recognised.
Using Twitter, Tumblr and other blogs they have made important contributions to issues surrounding race, class and gender, they say. Non-profits, academics and media organisations draw from their work but never officially reach out to them or give them a place in their organisations, the activists claim.
"People do love learning from WOC specifically Black women but few want to pay for that knowledge, problematic. #ThisTweetCalledMyBack," wrote @BlackGirlInMain onTwitter.
Indeed, these women claim that because the bulk of their work is published on social media, it isn't respected - even though social media is often the only outlet available to them, and even though posting on social media exposes them to threats, harassment and abuse.
"We have been constantly months ahead of the news cycle, and seen reflections and outright copies of our work in spaces to which we are denied access," writes Shaadi Devereaux in a New Inquiry essay about the movement.
"Non-profits and big names with large followings present at conferences and lead anti-violence campaigns using our digital framework - and in many cases, stolen work" she says.
That's why many using the hashtag have decided to minimise participation on Twitter, with some calling to boycott the academic conferences where they say their work has been appropriated.
Ms Devereaux, who tweets as @tgirlinterruptd, told the BBC that the response thus far has been "huge outpourings of support from other marginalised women who have felt unsafe and unable to voice this experience of theft and abuse".
She says an ideal outcome would be a digital space in which women who aren't traditionally represented by mainstream media and academic outlets could safely tell their own stories, create their own solutions and receive comprehensive support.
Reporting by Micah Luxen
You can follow BBC Trending on Twitter @BBCtrending
All our stories are at bbc.com/trending