#BBCtrending radio: Which social platforms will be hot in 2015?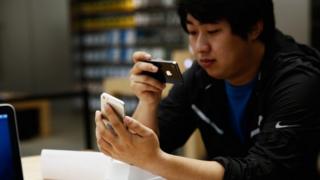 Stream BBC Trending's latest programme or download the podcast.
BBC Trending reports here on this blog, but we're also on the BBC World Service. Every week we cover the latest in social media on our radio programme, exploring what's viral and why.
This week we take a look at which social media platforms the biggest memes, videos and hashtags have been shared on, and how that might change in 2015. Will the talk be on chat apps like WhatsApp, WeChat or Snapchat? We speak to David Karp the CEO of Tumblr, and to actress and model Lily Cole about her new platform based on sharing. The Trending team also divulge their insightful yet sometimes baffling social media predictions for the coming year.
Presented by Anne-Marie Tomchak and Charlotte McDonald.
You can put us in your pocket and listen anytime by downloading our free podcast. We're on BBC World Service radio at 10:30 GMT on Saturdays.