What got hot and what did not in 2014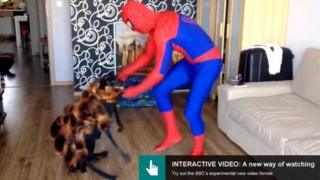 What were the top trends of 2014?
We've produced two interactive videos to remind you of some of the things that went big on social media - or fill you in on what you might have missed. You can explore more on any of the stories covered by clicking on the screen to watch full videos or blog posts.
INTERACTIVE VIDEO: Part 1: January to June / Part 2: July to December
Video Journalist: Neil Meads
Having problems viewing this interactive look back? You can watch a version on our YouTube channel.
You can follow BBC Trending on Twitter @BBCtrending
All our stories are at bbc.com/trending