A mother's fight against homework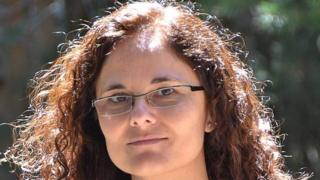 A mother in Spain has started a popular petition against what she views as an excessive amount of homework.
The final straw came when Eva Bailen's 10-year-old son started being given up to three hours of homework a day. "If he doesn't finish it, the following day at school he is not allowed out to play," she told BBC Trending.
The Spanish mother started a petition on Change.org to ask the government to regulate homework - a call to action that has been echoed thousands of times on Facebook.
Bailen has three children - aged 8 and 12 in addition to the 10-year-old - who all go to the same primary school, but not all of them have the same amount of homework. "The problem in Spain is that the burden of homework is up to each teacher," she said.
Her campaign has some unlikely supporters. When secondary school teacher Alfonso Gonzalez heard of Bailen's petition, he not only signed it but sent her a confession which he'd written to his daughter's teachers. "I've done loads of homework for my daughter, and I don't regret it! I did it because I wanted her to have a happy childhood and ten hours of sleep at night," he wrote. "I would argue that thanks to that, my daughter is now a healthy teenager, and a great athlete who loves to read."
"I believe homework is nonsense," he told BBC Trending. "I used to have that conversation with my daughter's teachers and they used to tell me that someday she would be grateful. Well, now I'm telling them that they've have given her best marks to the assignments I did."
Gonzalez wants the campaign to go a step further. He doesn't want the Spanish government to regulate homework for primary school students; he wants them to ban it. "What a child needs to learn during primary education can be learned during the hours that he is at school," he says. "Homework is for secondary school."
Jorge Casesmeiro, a member of the Teachers' Association of Madrid, says that the debate over homework is a perennial issue that reignites every time someone raises it. "What we have here [in Spain] is a tradition of doling out homework," he told BBC Trending. "But it is a fact that too much homework is detrimental."
According to the Programme for International Student Assessment (PISA) there is a correlation between the amount of hours a student spends doing homework and exam results. "But if the student spends too much time doing assignments, the effect stops being positive," says PISA researcher Daniel Salinas. "After four hours of homework a week, it is not so meaningful." The average in Spain is six hours a week - the same as in the US, and an hour more than in the UK.
Others take a different view. Jose Miguel Campo, a member of the Professional College of Education of Madrid, concedes that there's a lack of consistency across classrooms. Yet he says homework is important for a child's learning process. "Personally, I believe that it is important to develop the capacity of doing work at home, and I don't think that six hours a week is excessive," he says.
Bailen's petition has attracted more than 110,000 signatures - but it's currently more than 35,000 away from its goal.
Blog by BBC Mundo's Gabriela Torres
Next story: How a 'broken home' can be a happy home
Does divorce mean an unhappy "broken" home? One little boy in Indonesia doesn't think so, and his video celebrating his parents and family life has resonated with thousands of viewers.READ MORE
Follow BBC Trending on Twitter @BBCtrending, and find us on Facebook.