'I was wolf-whistled at every day... from the age of 10 through to 16'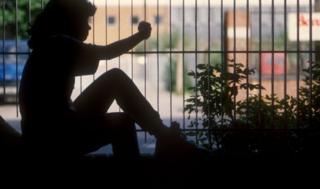 Women around the world have been sharing their stories of "first harassment" - after BBC Trending reported on a conversation started by women in Brazil.
On Monday, BBC Trending posted about how a series of suggestive messages were written on Twitter about a 12-year-old Masterchef contestant in Brazil. As we reported, the "primeiroassedio" hashtag - which translates as "first harassment" - was used over 90,000 times following the programme, as women and girls shared the stories of their first encounter with public sexual harassment.
When we posted this story on the BBC News Facebook page, it got a strong reaction - with over 1,000 "likes" and many women from around the world chosing to share their own experiences.
One woman from Britain told her own story. "We lived opposite and to the side of two steel fabrication companies," she wrote, "and I was wolf-whistled at every day when I came home for lunch from the age of 10 through to 16. I was desperately shy and mortified".
---
Follow BBC Trending on Facebook
Join the conversation on this and other stories here.
---
That sentiment was echoed by a Facebook user who grew up in Portugal. She recalled: "by my 12th birthday I avoided passing in front of construction sites or places that I knew lots of men would be because of the sexual and degrading things they would shout. It got so bad that one day one touched me and I had to change my route to go to school."
"There was this 40-ish guy when I was 12 insisting on taking me for coffee and pizza right that very moment while I was waiting on a bus on my way home," said another woman from Holland. "He grabbed me, but the bus arrived and I managed to get in. This happened on a busy shopping street at 8pm."
Other women added that this behaviour has continued to follow them around in later life. "I'm so glad I'm out of Chile. The constant sexual harassment every time I simply walked down the street on my way to work. Boring middle aged teacher in conservative clothes, being hissed and whistled at and other more creepy things. Urggggggggggggggh".
Another added: "it has been nonstop since I was 10, it's exhausting. I wish men would behave."
Blog by Jonathan Griffin
Read the full story:Brazilian women react after sexual comments are directed at a 12-year-old girl.
Women and girls in Brazil are sharing the stories of their first encounter with public sexual harassment.READ HERE
You can follow BBC Trending on Twitter @BBCtrending, and find us on Facebook. All our stories are at bbc.com/trending.