5 things we learned from Kanye's epic Twitter meltdown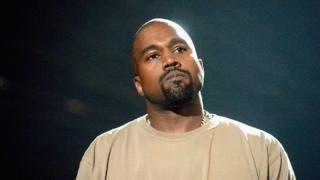 It may well go down in history as the most epic Twitter rant of all time.
Kanye West's rampage in response to criticism of the name of his upcoming album "Waves" by fellow rapper Wiz Khalifa is already the stuff of social media legend.
Particular offence was taken by Kanye to Wiz's suggestion that he should "Hit this kk and become yourself." West mistakenly took this as a reference to his wife's initials.
Things then went nuclear when Kanye dragged in his ex-girlfriend Amber Rose, who is the mother of Khalifa's child.
Here's a snippet of some of the now deleted tweets, in case you missed it.
And that wasn't the half of it.
Now that the dust is sort of settling, here are some serious, and not so serious things the world learned from the Kanye West v Wiz Khalifa twitter showdown.
When Kanye rants - the internet listens.
Since deleted, West's tweets have been viewed more than 400 million times, with 6.5 million users joining in the conversation.
Jerry Springer thinks he can fix Wiz and Kanye's feud on his show, and that he should also host the US presidential debates.
In a statement to USWeekly.com, Springer said: "Everyone says the Presidential debates should be held on The Jerry Springer Show, why not Kanye, Wiz and Amber?".
KK is the name of a marijuana brand as well as Kim Kardashian's initials.
It turns out that Khalifa wasn't referring to Kim Kardashian's initials, but his own personal brand of marijuana - Khalifa Kush - which is sold at a chain of marijuana dispensaries in California.
---
Follow BBC Trending on Facebook
Join the conversation on this and other stories here.
---
Kanye inspired Subway to not back down to anyone.
In the past big brands might have tried to stay as far away as possible from a very public slanging match between celebrities. But these days when things go viral, some of their marketing departments can't resist joining in with the drama. After Kanye asserted that he was Wiz's OG (original gangsta or boss/inspiration for the non rap fluent) and should be respected, American Sandwich chain Jimmy Johns couldn't resist a punchline, later to be reprimanded by huge fast food giant Subway.
They weren't the only ones.
A lot of people aren't impressed by Kanye West's attitude towards women
On a less trivial note, in Kanye's flood of of insults he claimed to "own" Wiz's child and publicly mocked Amber Rose for having been a stripper. West has since deleted more than 30 of his insulting tweets and expressed his love for Khalifa, however it hasn't gone unnoticed to social media users that there has been no apology for his ex partner Amber Rose. In the resulting Twitter post-game analysis even some of Kanye's fans suggested that he may have issues with women.
The irony of West's comments was not lost on social media users, who felt that Rose and Kardashian actually have a lot in common. Each gained fame from their pasts, with Kardashian appearing in a sex tape that went public and Rose being a stripper.
This isn't the first time Kanye has publicly insulted Amber Rose. In one previous interview he stated that he had to "take 30 showers" before his wife would let him go near her. Rose organised a "slut walk" in retaliation, and to bring awareness to so-called slut shaming online. During the event she broke down in tears, claiming that she wanted to forgive West for his comments.
Maybe Kanye should try to be more like another king of social media, Bill the stick man who always knows how to behave online.
Blog by Gabriele Shaw
Next story: Why do Kenyans want US help to solve a billion dollar mystery?
Kenyans are campaigning for the US Attorney General Loretta Lynch to investigate an alleged corruption scandal in their country. READ MORE
You can follow BBC Trending on Twitter @BBCtrending, and find us on Facebook. All our stories are at bbc.com/trending.