Why is Facebook shutting down legal marijuana pages in the US?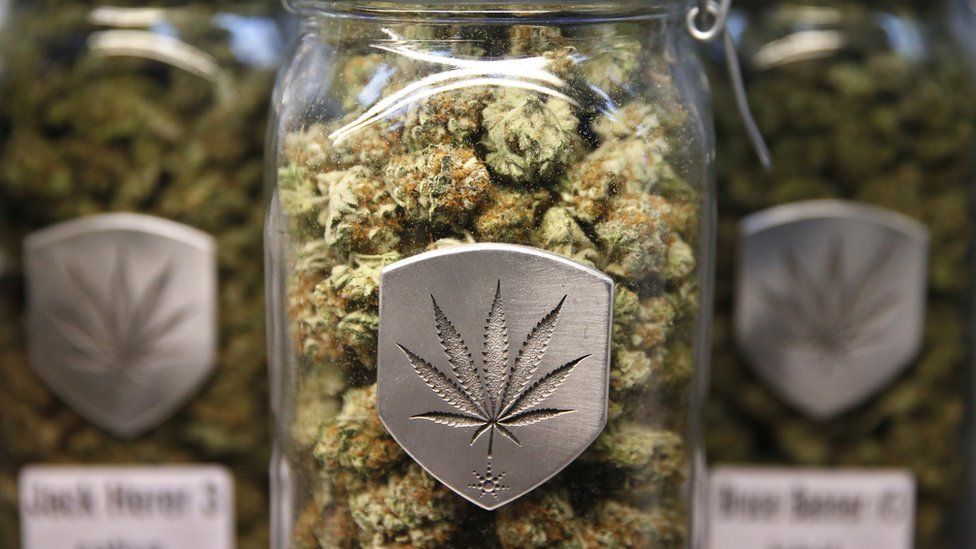 Cannabis has been now made legal in 23 states in the US. In some states, like Colorado, it's legal for both recreational and medicinal purposes.
Authorised cannabis businesses in these states are entirely legal. So they say they were left puzzled in recent weeks, when their Facebook pages were suddenly shut down. Reports suggest that at least a dozen cannabis businesses across six US states have had their Facebook pages disabled in the past few weeks.
One such company is Mary's Medicinals, a cannabis products manufacturer based in Denver, Colorado - the first US state to legalise cannabis. It specialises in marijuana skin patches, supplements and topical gels. Business development manager Graham Sorkin said the business' Facebook page was shut down at the end of January - and he told us that he's confused, as Mary's Medicinals is an authorised marijuana dealer.
"Nobody at Facebook had noticed our page or flagged it for being something that potentially violates their policies...we're licensed by the state of Colorado and state of Washington to make these products," he said.
So what's the logic behind the move? Well, although the drug may be legal in some places, it's still very much illegal for others. That creates a tough dilemma for a social network like Facebook, which is used by people all over the world. Facebook's "Community Standards", which users agree to maintain when they sign up, tend to take one standard global position on issues like the promotion of drugs.
When BBC Trending contacted Facebook, they issued this official statement: "In order to maintain a safe environment on Facebook, we have Community Standards that describe what is and is not allowed on the service. Anyone can report content to us if they think it violates our standards. Our teams review these reports rapidly and will remove the content if there is a violation."
The social network's advertising policies also state that ads must not promote the sale of illegal, prescription, or recreational drugs.
Follow BBC Trending on Facebook
Join the conversation on this and other stories here.
But BBC Trending has found the policy is enforced in what appears to be an inconsistent pattern. Some companies affected by shutdowns have taken down content that they think has been in breach of the guidelines and their pages have now been restored.
Kaiser Wahab, an attorney who has represented legal cannabis investors in dealings with Facebook, told BBC Trending about an example of a reinstated page he had come across. "There was a a legal grower who had his page suspended and they had a very robust Facebook presence. So they took some proactive steps of their own and what they did was scrubbed their Facebook presence of any pricing lists and photography related to the growing operation. After that Facebook restored their presence."
But Graham Sorkin says his company's page did not contain offers of products for sale and was used for "educational purposes", mostly sharing "informational articles and basic product information."
The inconsistency may come because Facebook relies on its users to spot and report pages that violate "Community Standards". Mr Wahab pointed out that the reviewing of Facebook pages is not an automated process, so people will disagree as to nature of what should be taken down.
Mr Sorkin says he would like to know why exactly his company's page was disabled but says that in his view he has not received a satisfactory answer from Facebook. "If it was a competitor that flagged our page just because they didn't like that we had more followers than them, I would like an explanation. If there's a post that we put up that there was an issue with I'd love for them to be able to just point to it and say 'hey you shared this, this broke our policy.' But they have not responded in any way to my requests."
The debate points to a wider issue confronting Facebook about what "Community Standards" it should enforce when something is allowed in some places, but not in others. In 2015, BBC Trending reported on a photo of mothers breastfeeding in military uniform being temporarily removed.
Viral footage of Kanhaiya Kumar shouting 'freedom' appears to have been doctored and widely misinterpreted.. READ MORE