Fans revolt after gay TV character killed off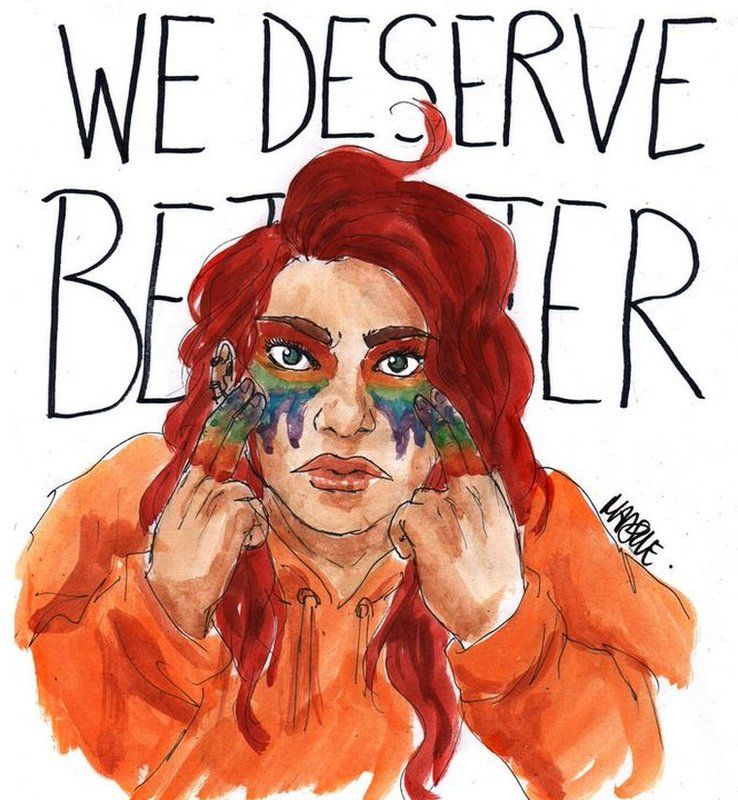 WARNING: CONTAINS PLOT SPOILERS
When a gay character on a popular TV show was killed off, fans orchestrated an enormous online campaign.
"LGBT fans deserve better" was tweeted more than 280,000 times in just a few hours. The hashtag was directed at the makers of The 100, an American post-apocalyptic teen drama. After the character of Lexa - played by Australian actress Alycia Debnam-Carey - was killed shortly after long simmering passions between her and another female character Clarke bubbled over into a kiss.
Minutes after the snog Clexa - as the couple had been jointly dubbed by fans - was no more as Lexa was shot dead.
The kiss and killing took place in an episode broadcast a week ago. In the intervening week outraged fans organised the Twitter campaign to coincide with the next episode, which aired on Thursday night.
Fans accused the programme makers of regressing to an earlier era in entertainment, when a gay character's sexuality often guaranteed they would come to a tragic end on the screen.
"LGBT fans deserve better because after some time it starts being hard to see ourselves die/never get a happy ending," one fan tweeted. Another commented: "How about LGBT storylines that aren't infused with death or heartache."
As part of the social media campaign fans were also encouraged not to watch the new episode live so ratings would be down. And a hashtag calling for the show to be cancelled was also tweeted more than 10,000 times.
The campaign wasn't just limited to a twitterstorm, however. Fans promoted a fundraising drive for a suicide prevention charity, The Trevor Project, which is aimed at LGBT (lesbian, gay, bisexual, transgender and questioning) youth. The drive raised more than $30,000 (£21,000) in just a few hours.
The text on the fundraising page expresses the sense of disappointment and betrayal which some fans feel towards the producers of a show which many had regarded as previously embodying a progressive attitude to the treatment of different sexualities
"This is not something "sorry" can fix. Anyone with any creative control and a literary background has a responsibility to the audience they are so carefully trying to reach," it reads the pitch on the fundraising page. "There is not much we can do in the way of changing what's already been written. What we can do however, is unite to help those who are hurting and despondent through this."
Follow BBC Trending on Facebook
Join the conversation on this and other stories here.
As for Debnam-Carey herself she has not commented publically on the row but has used her Twitter account to thank the show and its fans and those "who banded together to create an incredible and inspiring character."
A Facebook post written from the perspective of two murdered South American female backpackers has gone viral as part of a backlash against alleged victim blaming.READ MORE