Why women are uber annoyed in Saudi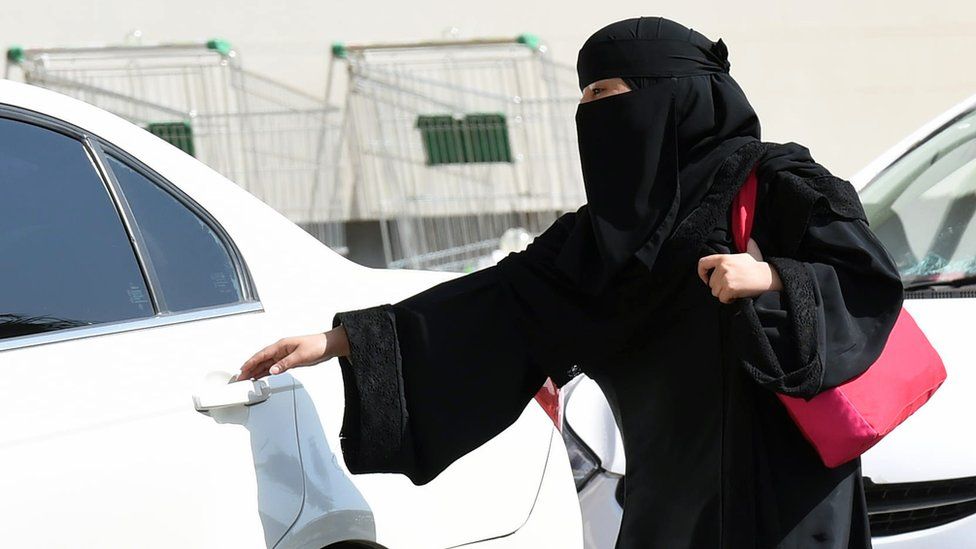 When Saudi Arabia made a hefty investment of $3.5bn (£2.43bn) in the Uber taxi company with an eye to facilitate its expansion in the Middle East, one of the things it probably had in mind was a huge domestic market for female customers. After all, Saudi women are banned from driving in the country, and Uber earlier mentioned that 80% of its Saudi Arabian users are women.
Uber first launched in the Kingdom in 2014, and the introduction of the app, alongside its main local-competitor Careem, seemed to solve the logistical hurdle of how women could mobilise themselves if they couldn't be driven by members of their family or private drivers. The latest investment could only mean more transport available for women and the strengthening of industries other than oil. Win win, right?
Some Saudi women took to social media to bring up a long-debated subject; the fact that they live in the only country in the world where women are not permitted to drive. But the latest Uber mega-deal opened up old wounds of having to rely on others for transport.
Many pointed to fact that as they are not permitted to get behind the wheel themselves, their government and the Silicon Valley transport company were using women as "cash cows, and hence profiting from their lack of rights.
After the deal was announced, the hashtag سعوديات_يعلن_مقاطعه_اوبر# ('Saudi women announce Uber boycott') gained popularity in Saudi Arabia, with over 8,500 mentions on Twitter in the last week. Some slammed the move arguing that the Vision 2030 strategy recently outlined by Saudi Deputy Crown Prince and Defence Minister Mohammed bin Salman, which detailed several reforms aimed at diversifying the country's economy and moving it away from its dependence on oil profits, would be at the expense of women. Quite literally.
Follow BBC Trending on Facebook
Join the conversation on this and other stories here.
Others argued that being alone in the car with (presumably) male drivers did not go well with the Islamic traditions.
At the end of the day, the conversation boiled back down to Saudi women's desire to be allowed to drive themselves.
There is no word as yet from the Saudi government but Uber's spokeswoman told The New York Times, "Of course, we think women should be allowed to drive...in the absence of that, we have been able to provide extraordinary mobility that didn't exist before - and we're incredibly proud of that."
Blog by Dmytro Zotsenko and additional reporting by Alma Hassoun
A marriage between a Saudi woman and a Syrian man sparked a national debate in Saudi Arabia. READ MORE