Could playing Pokemon Go make you live longer?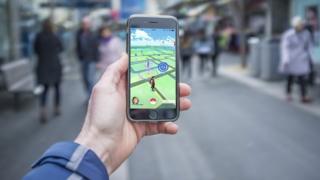 It was the global gaming craze of the summer with players taking to the streets to try to catch on-screen monsters like Pikachu and Snorlax in real-world locations.
Reports about the possible health benefits of Pokemon Go have until now been largely anecdotal, but new research suggests that playing the augmented reality game significantly increases users' activity levels regardless of their age, sex or weight, and could even extend life expectancy if kept up indefinitely.
The study by researchers at Stanford University and Microsoft Research in the US analysed movement data shared by 32,000 users of the wearable device Microsoft Band, and web queries on search engine Bing over a three month period from the date the game launched in the US.
Their findings show that the average Pokemon Go player took 192 more steps per day for each of the 30 days after they started playing, rising to 1,473 extra steps being taken by highly engaged players - about 25 percent more than before they started playing the game.
The researchers estimate that Pokemon Go has added a total of 144 billion steps to physical activity in the US over the period of their study and that the game has been able to increase physical activity in men and women of all ages, weights, and prior activity levels.
"One of the things I'm most excited about is that the game was played by lots of people that are overweight or obese, and who were not very active prior to playing the game," Tim Althoff from Stanford University's Computer Science department and one of the report's authors told BBC Trending.
"Many people feel good after exercising and it is possible that there are 'spillover' effects. People realise that being more active is good for their health and well-being, and might become a bit more active irrespective of how many Pokemons they will be catching along the way."
Sustainability
The Pokemon Go phenomenon has seen the smartphone app being downloaded more than 500 million times around the world since it launched, reportedly earning $10m per day at the height of its popularity, and sending shares in Japanese gaming company Nintendo soaring.
But the Microsoft researchers warn that interest in Pokemon Go will need to be maintained for the positive health impacts they've identified to be long-lasting.
"While challenges remain in sustaining engagement of users over the long-term, if Pokemon Go was able to sustain the engagement of its current user base, the game could have a measurable effect on life expectancy, adding an estimated 2,825 million years of additional lifetime to its US users alone," the report says.
But since surging in popularity after its launch, there have been many reports that interest in Pokemon Go is dwindling.
A new hashtag #RIPPokemonGo has also started doing the rounds on Twitter.
Tim Althoff: "I'm expecting that there will be some people that will continue to benefit from Pokemon Go, but computer games rarely get played for years and years, and we typically don't expect them to capture our attention for this long. However, releasing updates to games with new features and new ideas can attract the lost attention again."
Althoff says that his study has demonstrated the potential large-scale impact that activity-encouraging games can have on society. He also thinks there are important lessons that game designers and healthcare organisations can learn from Pokemon Go to reach consumers in ways that are more effective than traditional health and fitness apps.
"I believe that part of the reason why Pokemon Go worked so well and that it was able to reach people that were previously very sedentary is the fact that it is still a fun game and not purely a fitness application," Althoff says.
"I'm excited for longer-term studies on how similar games and mobile health applications can attract long-term engagement. But I'm also expecting that we will see many more games and applications that will continuously try to bring something new to the table."
Next story: 'Vote online' hoax started life on pro-Trump message board
A hoax image designed to trick people into thinking they can vote via social media came from hard-core Donald Trump supporters. READ MORE.
You can follow BBC Trending on Twitter @BBCtrending, and find us on Facebook. All our stories are at bbc.com/trending.