A wedding appeal, anger over corruption, and delight for the Chicago Cubs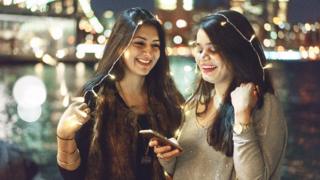 An Indian bride is hoping online appeals will get her Pakistani best friend to her wedding; Kenyans are demanding a harsh punishment for a minister accused of corruption; Russians are rolling their eyes over a vibrating football pitch; and there is much delight for the Chicago Cubs following their win in baseball's World Series.
Can social media #GetSarahToIndia?
An Indian bride-to-be is asking social media to help get her best friend, a Pakistani national, to her wedding.
Purvi Thacker and her maid of honour, Sarah Munir, have been best friends for five years.
When Ms Munir's visa to visit India for the wedding in December was rejected this week, the two journalists turned online to try to get her there.
Ms Munir has tweeted India's Foreign Minister Sushma Swaraj for help and started the hashtag #GetSarahtoIndia.
Tensions between India and Pakistan have been particularly high since September's attack on an army base in India-administered Kashmir. Both countries have since expelled each other's diplomats.
"We understand that our countries' shared history has huge economic and political implications, but it also takes a toll on normal mundane things like human relationships and connections," Ms Thacker said in a Facebook post.
"Being friends and being there for each other should not be this hard just because we were born on different sides of the borders," she added.
Many people tweeting the hashtag have been supportive of their friendship but some in India have urged Mrs Swaraj to ignore it.
"No need @SushmaSwaraj ji to #GetSarahToIndia , when are people are dying we cannot have things going in a normal way, solidarity with Army," was one such comment.
Fed-up Kenyans demand action over corruption
Anger in Kenya over what many see as runaway corruption in the government is being expressed via the hashtag #HangWaiguru on Twitter today.
Posted more than 9,000 times in the last few hours, it is aimed at the former devolution and planning minister, Ann Waiguru, who appeared before a parliament committee this morning to answer accusations of fraudulent spending totalling 791m shillings ($7.8m, £6.3m) in her ministry.
Corruption scandals have dogged the current government since it came into power in 2013 and many are angry that President Uhuru Kenyatta has not taken sterner action despite his purported zero-tolerance policy on corruption.
"They sold our taxes to the Devil, Left poor children to suffer in the Ghetto, All because they wanted to get all," said one comment.
And despite the social media outrage, one of the most popular tweets, from a spoof account of Vice President William Ruto, expressed the hopelessness some felt about it changing things: "My friends, do you know why twitter has a a bird as their logo. Birds will always make noise but harm no one," it said.
Russians lampoon St Petersburg "trampoline" pitch
Russians on social media have been mocking an expensive new football stadium built for the 2018 World Cup after one of its innovative features - a pitch that can be rolled away for storage - failed an inspection by Fifa, the sport's world body, this weekend.
A local news website, Fontanka, reported that Fifa officials had jumped on the pitch at Zenit Stadium in St Petersburg to test it and found it vibrated too much.
Many commenting on VKontakte, AKA 'the Russian Facebook', are outraged over the amount of money already spent on the stadium, with several people alleging that corruption must be involved, as the costs are so high.
One popular image being shared is of the pitch with the words "kickback field" - a play on the Russian words "kickback" and "rollout", which have rhyming endings.
When work began on the stadium in 2007, the governor of St Petersburg promised that the local club would play their first match there in March 2009. But this date has been pushed back repeatedly.
Costs have also climbed to 43.8bn roubles ($690m, £550m) from a projected 2.5bn roubles ($39m, £31m) in 2004 .
Some are wryly suggesting the pitch be used as a trampoline instead.
Chicago Cubs underdogs finally have their day
The Chicago Cubs winning America's Major League Baseball World Series after 108 years has thrilled their fans and provided everyone with an omen with which to predict the winner of the presidential election and reflect on the meaning of life.
"It happened: @Cubs win World Series. That's change even this South Sider can believe in. Want to come to the White House before I leave?" tweeted President Barack Obama.
Astrophysicist Neil DeGrasse Tyson tweeted a series of facts to put it in context: "The last time the Chicago Cubs won the World Series, the cosmic object known as Pluto was not yet discovered."
"The last time the Chicago Cubs won the World Series, Mark Twain was still alive."
"The last time the Cubs won the World Series, the Wright Brothers were debating if aeroplanes could ever fly from NYC to Paris."
Some supporters of Hillary Clinton, who was born and raised in Chicago and is an enthusiastic supporter, were quick to seize on the Cubs' win as a harbinger of her victory.
"When the @Cubs last won the World Series, women couldn't vote. And this year's win comes as we are about to elect the first woman president," said one account.
Donald Trump's supporters though were equally adamant the win was a sign for their candidate: "*The year of the underdog* First- Brexit Wins Then- Cubs Win Next Up- Trump Wins," tweeted one.
But, really, all everyone wanted to know was how Bill Murray - another long-standing fan - would manage that laconic expression in the face of this long-awaited victory.
"We are all Bill Murray tonight," said one fan.
Additional reporting by BBC Monitoring