Bulls and bullying: the fight over animal rights and tradition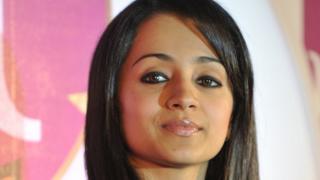 A ban on the ancient practice of bull-taming has spurred thousands to protest in the southern Indian state of Tamil Nadu. While the demonstrations have been mostly peaceful, the argument over the festival has turned ugly online.
This week around 4,000 protesters camped out on a beach in the state's capital, Chennai (Madras) - with hundreds more gathering in other parts of the state.
The crowd, who are mostly students, are against India's ban on Jallikattu, a 2,000 year old bull-taming tradition, which takes place as part of an annual harvest festival.
Bull-taming involves men chasing and removing prizes tied to the bull's horns. Animal rights activists argue it's abusive and results in mistreatment of the animals, but protesters contend the practice central to Tamil identity and that the bulls are rarely harmed or killed.
Jallikattu was banned by India's supreme court in 2014, a ruling that was upheld in 2016. The lawsuit that led to the ban was filed by animal rights groups including People for the Ethical Treatment of Animals (PETA). And as protests against the ban have spread, PETA activists and supporters have found themselves targeted on social media.
"I have been threatened with rape I'm called all sorts of names which I can't repeat," says Poorva Joshipura, CEO of PETA India.
"The general public are being incited and influenced through lies and online bullying and fake news which has unfortunately become so common in our world today," Joshipura tells BBC Trending radio.
She takes particular issue with memes containing false personal information which have been shared online.
"One is a picture of me wearing my vegan boots (footwear made without leather or any animal ingredients), boots that I really like a lot. The meme falsely says that the boots are made of leather," Joshipura says. "I have been campaigning against the leather industry for years."
---
BBC Trending Radio
Hear more on this story on the BBC World Service.
---
The Indian film actress Trisha Krishnan has also been caught up in the debate. In 2010, Krishnan worked on a PETA campaign. Reports on social media suggested that she had tweeted, and then deleted, her support of a Jallikattu ban.
One of the social media posts spreading about the actress was a fake obituary claiming she had died of HIV.
In response, Krishnan first denied that she supported the ban and later deactivated her Twitter account, releasing a statement saying: "I'm a proud Tamilian by birth and I believe and respect the Tamil culture and tradition and I will never go against the sentiments of my own people who have been instrumental in my growth and stature."
Krishnan declined a request by BBC Trending for an interview. Her spokesperson told us that "PETA and Trisha are separate", stressing that the actress had only collaborated with the group on one campaign.
Krishnan wasn't the only high profile person targeted on social media. The actor Vishal also received online backlash for being a supporter of PETA, and subsequently deactivated his Twitter profile.
The pictures and rumours have been spread by groups such as Chennai Memes, a politically active viral marketing agency which made up the leather boots rumour about Poorva Joshipura.
Gautam Govindaram, one of the founders of Chennai Memes, defended the group's decision in creating the meme, telling BBC Trending: "I'm sure she has at least one product that is made of leather. She can't say that she has never used any product in her lifetime that has not been made of leather. I can be 100% sure I mean if she's born and she's one year old or two years old she must have come across with something made of leather."
---
More from BBC Trending
Visit the Trending Facebook page
---
Operating primarily on Facebook, Chennai Memes create around 20 memes a day, often referencing local and national political and social issues.
The group were cited by local media as being key to galvanising and mobilising the youth-led protests over the Jallikattu ban - creating shareable posters and spreading information on dates and timings of events through their Facebook page, which has more than 600,000 fans.
Govindaram added that the group was not behind the memes targeting the actress Trisha Krishnan.
"It's not exactly only us, it's the entire people here in the state of Tamil Nadu who are making a stand," he says. "Why should an organisation from another country come here, tell us about our traditions and why do they have the government of India in the palm of their hand?"
A number of villages in Tamil Nadu are reported to have defied the Jallikattu ban and held bull-taming events this week. And other prominent South Indian film stars, like Rajinikant and Kamal Haasan, have expressed their support of the sport.
Blog by Megha Mohan
Next story: The Instagram star who cuts Michelle Obama's hair
Johnny Wright has several celebrity clients but perhaps none is as famous as the former First Lady. READ MORE
You can follow BBC Trending on Twitter @BBCtrending, and find us on Facebook. All our stories are at bbc.com/trending.