Trolls try to trigger seizures - is it assault?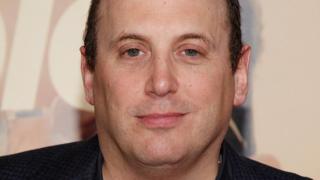 Can sending a flashing animated picture online constitute an assault against someone with epilepsy? An American journalist who says a tweet from a troll gave him a seizure intends to find out.
Kurt Eichenwald is a senior writer at Newsweek magazine and a contributing editor for Vanity Fair. He is also a vociferous critic of Donald Trump, a prolific Twitter user, and no stranger to being trolled. But in December 2016, the stream of insults directed his way by Trump supporters included something that, for Eichenwald, was much more dangerous.
He was sent a tweet by someone going under the anti-Semitic alias Jew_Goldstein. The message contained a strobing multicoloured animated image - a GIF - and included the words "You deserve a seizure for your posts."
The journalist says that viewing the image indeed caused him to have a seizure, and his wife took over his account and threatened legal action:
The following day, Eichenwald announced in a series of tweets that he was going to go after the person who sent the GIF - even though the account @Jew_Goldstein had already been suspended by Twitter. He hired some heavyweight lawyers to file a petition calling on the social network to give up all the information they had on the person behind the flashing image.
But in mid-January, the journalist announced that his lawyers were dropping the petition - because they had already found out the identity of the person who sent the GIF. Eichenwald tells BBC Trending he isn't able to comment about the case at the moment, but legal experts say he might have a strong case against the tweeter.
"If Eichenwald was just going to get the person's name, expose their identity and embarrass them in public, it would seem that he's in a good position to do that right now," says Keith Lee, a lawyer based in Birmingham Alabama, who runs the popular legal blog Associate's Mind. "By virtue of (the fact) that hasn't happened yet, it would seem like they're going to pursue it as an opportunity to make some case law in the US - that doing this sort of thing is a criminal and civil violation."
Abrupt changes in light like the ones included in the GIFs can trigger seizures in those with photosensitive epilepsy, and in the worst cases, seizures can be fatal. In December 1997 more than 600 children in Japan were taken to hospital after feeling sick while watching a Pokemon cartoon.
At the moment there's no legal precedent to Eichenwald's case, but this is not the first time strobing GIFs have been used against people with epilepsy. In 2008, an online forum run by the US-based Epilepsy Foundation was attacked by hackers who posted a number of flashing animations on the site. RyAnne Jones was one of those affected when she opened a harmless-looking link.
"I remember seeing the lights I see when I have a seizure," she recalls. "The next thing I know is my son is in front of me, the monitor is turned away from me and he's asking 'Mom, are you ok?'"
---
BBC Trending Radio
Hear more on this story on the BBC World Service.
---
Seeing the GIF left RyAnne confused but otherwise unharmed. She says it could have been much worse if her son had not been there to help her.
"Back then my medication didn't work so well. There's a good possibility that it could have led to a convulsive seizure," she says. "But I was angry. I'm aware of all the bad people in the world, but what sort of person does that?"
Since 2008 the Epilepsy Foundation has improved its online security, so it is now much harder for hackers to post harmful images on their site. But Ken Lowenberg, the charity's vice president of communications and online strategy, says the organisation still regularly sees people trying to post links leading to potentially dangerous strobing GIFs.
"We haven't gone after any of these people yet because they're very difficult to identify," he says. "They hide behind a lot of aliases, but we are developing new software that will make it easier for us to identify who these people might be."
The charity has though had some success in stemming the flow of these GIFs, not only on its site but elsewhere online. And Lowenberg puts some of that down to the publicity surrounding Eichenwald's case.
"We did some research and found that on the Apple iPhone iMessenger service, if you searched for GIFs to accompany an SMS (text) message, if you type in 'seizure' or 'epilepsy' a lot of these strobing GIFs came up." Apple tweaked its search function in response to the charity's lobbying.
---
More from BBC Trending
Visit the Trending Facebook page
---
If successful, Eichenwald's case would break new legal ground in the US. No one has ever been charged with assault for sending a tweet.
"Assault exists if you intend to cause a harmful or offensive contact with another person." says Keith Lee, the lawyer. "So in this situation, the anonymous Twitter user gets this image that has the tendency to cause seizures and he sends it to Eichenwald.
"It's the textbook definition of assault."
Next story: Bulls and bullying: the fight over animal rights and tradition
A ban on the ancient practice of bull-taming has spurred thousands to protest in the southern Indian state of Tamil Nadu. While the demonstrations have been mostly peaceful, the argument over the festival has turned ugly online. READ MORE
You can follow BBC Trending on Twitter @BBCtrending, and find us on Facebook. All our stories are at bbc.com/trending.