Gordon Ramsay's roasting food reviews, and UK pair's chilling Canary Wharf stunt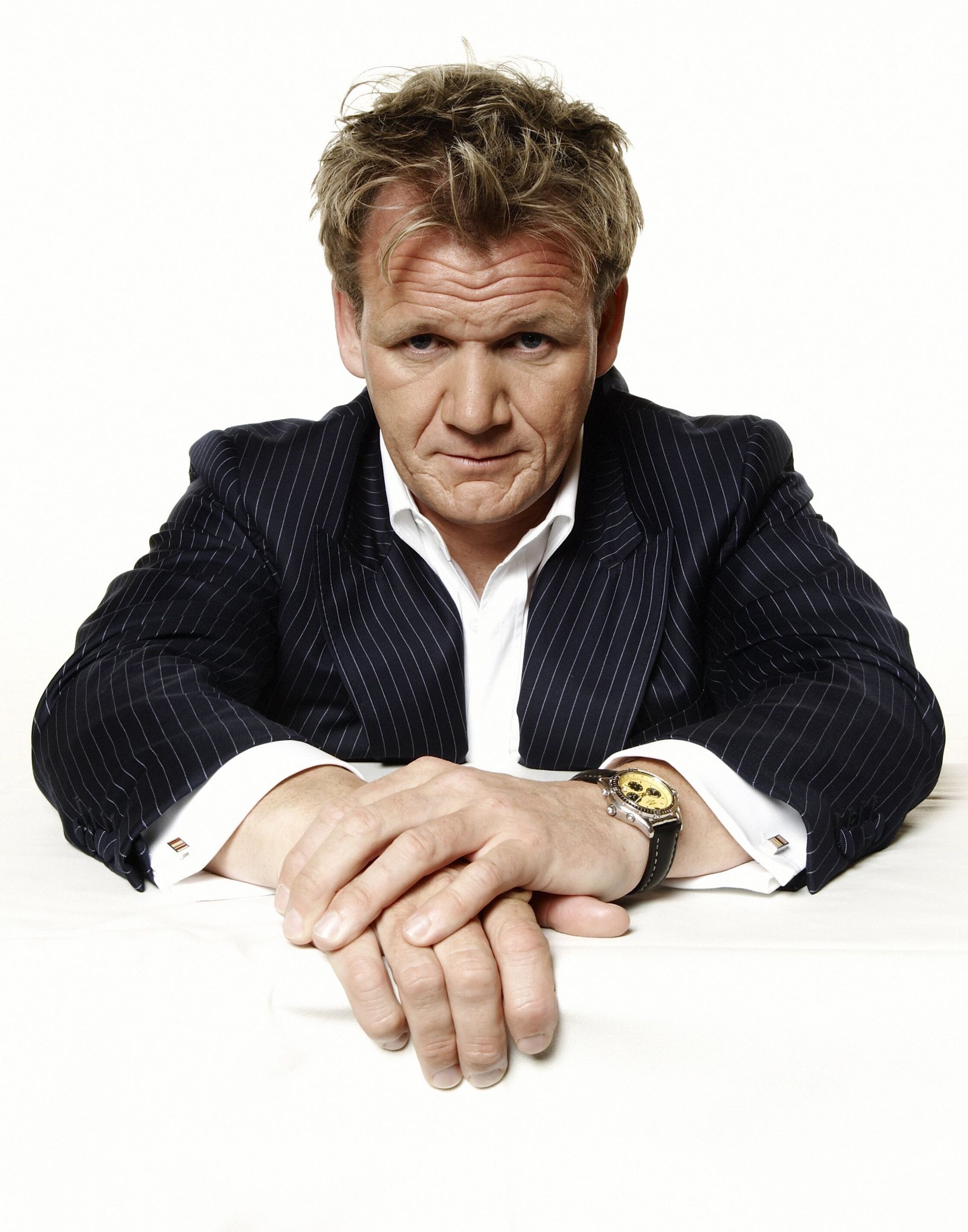 Gordon Ramsay savages people's cooking skills on Twitter, and a British pair conquer Canary Wharf's tallest building.
Ramsay takes no prisoners on Twitter
Mr Ramsay, 50, has opened up his Twitter account to his 3.92 million followers who fancy their culinary skills and wouldn't mind the advice of a superior.
True to form, Mr Ramsay's reviews are not as gracious as up and coming chefs would wish them to be.
When a user asked Mr Ramsay to rate his cheese egg mayo toast, he responded: "Looks like the inside of my grandad's colostomy bag."
His thoughts about a man's first ever omelette with some avocado on the side?
And he was as unsparing on a "late night omelette", a noodle soup and an overcooked steak.
But if you think Mr Ramsay does not appreciate a good dish, you are mistaken. There were a few lucky people whose work merited positive feedback.
This birthday cake, for instance, did not instantly disgust Mr Ramsay; although he still had qualms about the topping.
Young pair on top of Canary Wharf
A British duo known for taking on perilous adventures in London has bypassed security and climbed to the top of one of the capital's most iconic landmarks.
The pair, known by social media name Night Scape, uploaded a video of themselves climbing to the pyramid roof of One Canada Square, the tallest building in Canary Wharf and the second tallest skyscraper in London.
Completed in 1991 and standing at 240 metres (787 ft), the structure is the centrepiece of the Canary Wharf skyline and is known for the flashing light at the top of its pyramid roof. It has also featured in popular programmes like Doctor Who and The Apprentice.
The 10-and-a-half minute clip provides a chronological summary of the two young men's stunt.
After using London's Tube and DLR services to get to Canary Wharf, one of the guys says: "We have a little challenge that we want to try and do. It's a long shot, and by a long shot I mean this is almost impossible."
They then walk into the lobby of the building, jump the security barriers, take the lift and finally the stairs to get to the top of the tower despite setting off the alarm system.
Upon arriving at the top of the 50-storey structure, one of the two men says: "I feel like [now that] I'm here I need to touch the tip of the building", before proceeding to touch it with his left hand.
Running away from Canary Wharf at the end of the video, one of them says: "That is One Canada Square complete."
One of the two men, Harry Gallagher, has rooftopped several other high-rise buildings in London in the past.
Their latest stunt might raise eyebrows about the reliability of security measures in one of the capital's best-known buildings.
One of the two men said in a video uploaded in December last year that he had been arrested by police for a stunt that included sneaking into an airport and climbing into the cockpit of a plane.
Although the legal status of rooftopping is not entirely clear, the risks to individuals who undertake such acts are incontrovertible.
In 2015, a Russian teenager reportedly fell to his death after attempting to take a selfie from the rooftop of a nine-storey building in the city of Vologda.