Uber clarifies harassment stance to users deleting accounts, and Poland's 'Fat Thursday'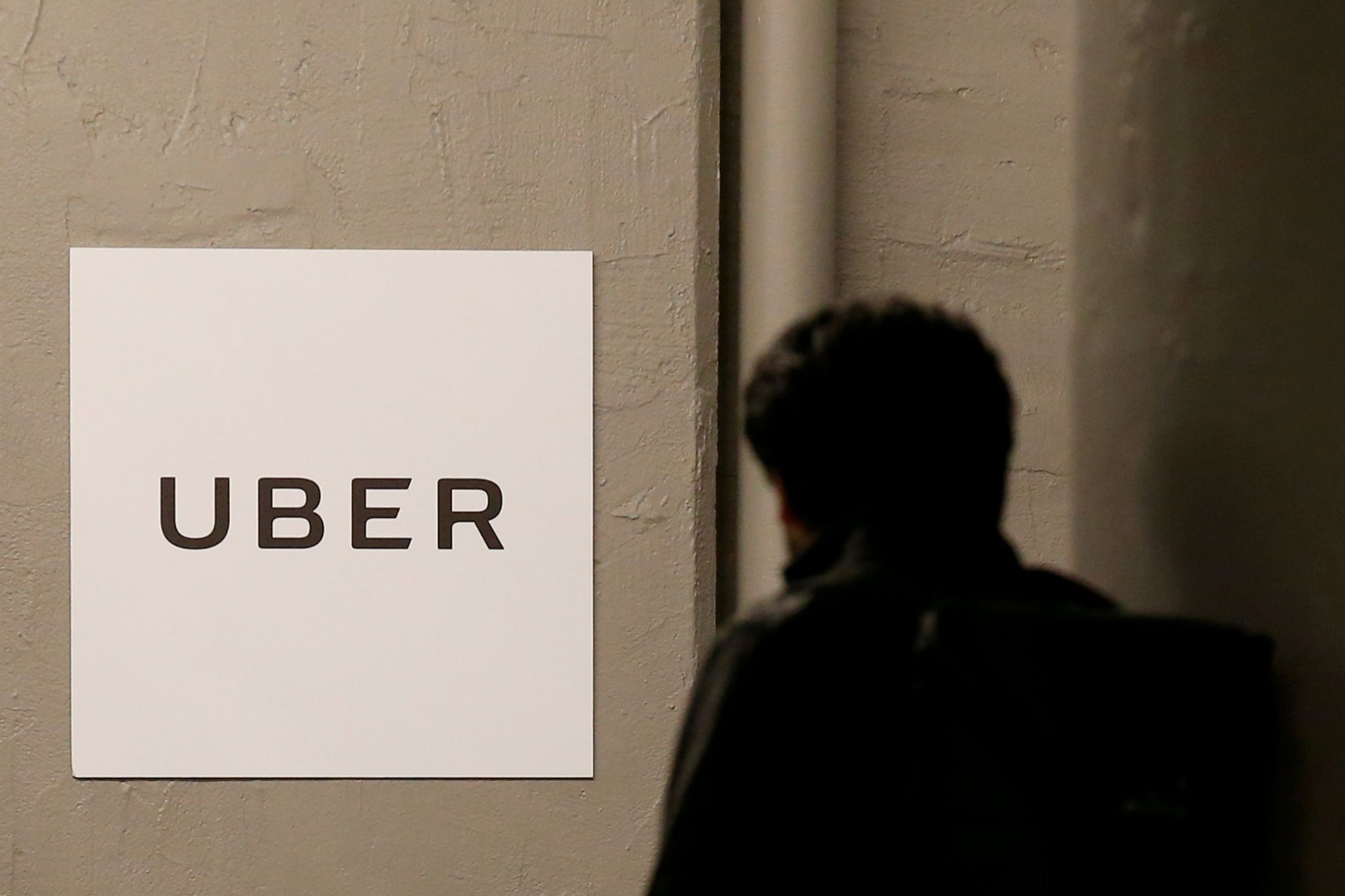 Uber is sending apologetic messages to customers who want to delete their accounts over the recent sexual harassment allegations, and Poles gear up for a full day of doughnut-packed diet.
Uber explains stance amid delete requests
Ride-sharing company Uber has been hit with allegations of sexual harassment and has gone as far as asking former US President Barack Obama's attorney general to lead an investigation, but it is now sending an explanatory note to some of its users who request to delete their accounts over the claims.
It all began after Susan Fowler, a former engineer at the company, wrote a blog post about her "strange year at Uber" in which she detailed a number of sexual advances by her manager. Ms Fowler said her plea for action to the company's human resources department led to nowhere.
The blog post immediately went viral and #deleteuber once again became a trend on social media platforms. The hashtag was first used in late January when the company was accused of taking advantage of a strike by some New York taxi drivers in the aftermath of protests at a number of airports against President Donald Trump's travel ban, a claim Uber rejects.
It prompted Uber chief Travis Kalanick to say the allegations were "abhorrent", promising an immediate probe in a tweet and a subsequent email to staff.
Yesterday, the company announced Eric Holder, who was President Obama's attorney general between 2009 and 2015, would team up with Tammy Albarran - both partners at law firm Covington and Burling - to investigate the claims. They will be assisted by Uber board member Arianna Huffington, the founder of the Huffington Post.
Now, some users are reporting that after attempting to delete their accounts Uber sends them a message in which it says all staff members are "hurting" over the allegations.
"Everyone at Uber is deeply hurting after reading Susan Fowler's blog post. What she describes is abhorrent and against everything Uber stands for and believes in," it says.
"We believe in creating a workplace where a deep sense of justice underpins everything we do and it's everyone's number one priority to create change in the coming months and years."
Although the message seems to be urging users to reconsider their decision, it doesn't stop them from deleting their accounts.
You need to learn the word if you want a doughnut for "Fat Thursday", a Polish holiday marking a Catholic feast before the start of Lent - not unlike Shrove Tuesday - which is celebrated with pancakes in the UK.
Today, Poles eat the popular pastries to their stomach's delight. They are pretty much like doughnuts, although the dough tends to be richer and fluffier. Paczkis are fried and filled with marmalade or other sweet fillings like lemon curd.
People have been hard at work baking the sugar-coated goodies, and queuing up for their fixes.
Not everyone seems delighted at the thought of a dozen doughnuts for breakfast though. Strange.
Want to get your hands on a paczki and sound like a native? This Polish TV presenter in America has shared a handy conversation with her mother back home, for those wanting to request more than one bite.
As Homer Simpson says: "Mmm..."
Protests in Anaheim over viral scuffle video
A viral video of an off-duty officer getting involved in a tussle with a teenager and his friends and apparantly firing his gun has led to protests in Anaheim, a Los Angeles suburb of the USA.
The two-and-a-half-minute video shows the officer, who is off-duty and not in uniform, grabbing hold of a 13-year-old boy near his house who he says had threatened him. The boy's friends can be seen filming the incident with their mobile phones.
The scuffle leads to one young onlooker shoving the officer over a hedge and another throwing a punch, at which point a gunshot can be heard and the bystanders run away from the scene. It is not clear whether the officer deliberately fired his pistol or not. No one was hurt by the gunshot.
The video was shared thousands of times on social media channels and #Anaheim was used over 45,000 times in the US.
The popularity of the clip led to street protests in the area last night. Anaheim police said the scuffle was related to "ongoing issues with juveniles walking across the officer's property".
Although all the facts of the story are yet to be uncovered, people are sharing their views on the stand-off on social media.
Popular MSNBC host Christopher Hayes tweeted: "This video here is bananas. Why would you draw out a confrontation with a kid this long?"
"What happened in Anaheim is the perfect example of why minorities grow up with a distrust for police. They were children," posted another user.
But not everyone was on the same page as those defending the teenager and the protests.
"Violent liberal teens harass an innocent police officer who is forced to pull out a gun." said one user.
"Protesters who block roads should be arrested. It's a public safety threat." tweeted another.
By the UGC and Social Media Team; Additional reporting by Lamia Estatie from BBC Monitoring