Are food bloggers fuelling racist stereotypes?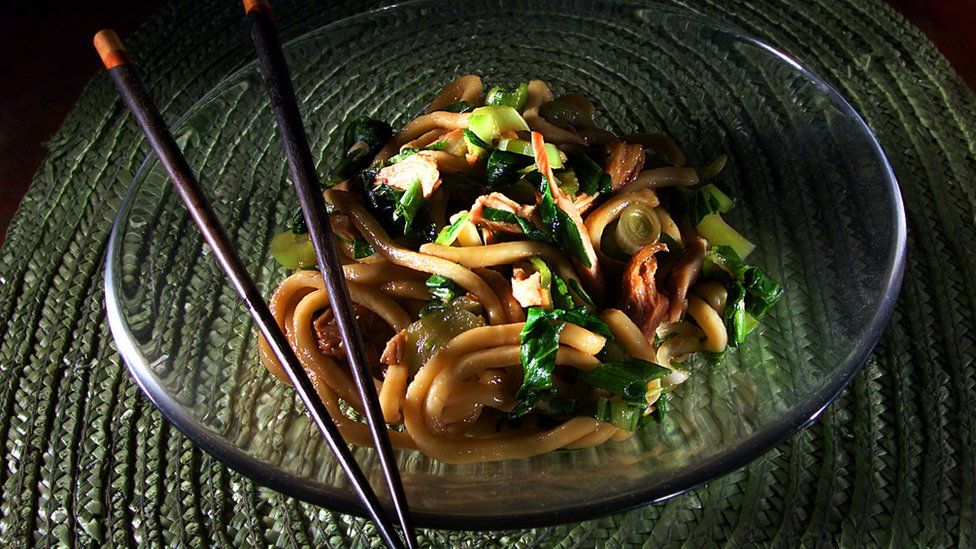 "Food media is predominantly generated by white people for white people, so when the subject veers toward anything outside of the Western canon, it's not uncommon to see things generalised, exotified, or misrepresented. "
Filipino-American Celeste Noche, who is a food and travel photographer, shared her thoughts on the "exotified" depiction of certain recipes within the blogging and gourmet community on the podcast The Racist Sandwich.
"I think microaggressions in social media are reflective of food media as a whole in that appropriation," Noche tells BBC Trending, "These microaggressions can be as simple as a lack of research."
Whether it's taking photos of dishes with chopsticks sticking straight up into rice or noodles (which can be seen as offensive in some Asian cultures)", she says, "or dramatisation in the props used to style ethnic foods (why are Asian dishes so often styled on bamboo mats or banana leaves with chopsticks?)".
Noche added that established food blogs like that of Andrew Zimmern also fed into stereotypes.
Zimmern has not responded to a request for comment at the time of writing.
Similarly the food site Bon Appetit received some criticism for publishing a video last year about noodles claiming "Pho is the new Ramen." Several commenters attacked the video for the "simplification of Asian culture" as "pho is from Vietnam and ramen from Japan".
The video was fronted by a white American chef who spoke on the 'correct way to eat pho".
After a little more than 24 hours on the website Bon Appetit removed the video altogether, both from their Facebook and YouTube channels, and apologised for any offence they may have caused.
Noche's assertion comes at a time of much discussion about the so-called "cultural misrepresentations" of food.
Pembroke College of Cambridge university said they were taking complaints from ethnic minority students about their menu "seriously".
"Dear Pembroke catering staff, stop mixing mango and beef and calling it 'Jamaican stew'," a student posted on the college's Facebook page. "I'm actually half Jamaican, pls show me where in the Caribbean they mix fruit and meat."
Another complained about a "Tunisian rice" recipe which, well, doesn't exist in Tunisia.
The college said they would be "going through the dishes on the menu to see if any are ones that are not very well named".
However, not everyone agreed.
Evening Standard journalist Sam Leith wrote "And if, in an age when basic civilisational freedoms are under threat, the next generation of highly educated students is devoting its attention to complaining about whether their lunch is authentic enough, God help us all."
Some Facebook commenters agreed with him, saying that the famous college had "been blind sided by politically correct Nazis".
Noche however, feels that the issue speaks to a wider discussion on the portrayal of minorities.
"We need to break away from the idea that white and western is the base standard for media portrayals - whether in food, film, literature, etc - and start trusting and hiring people of colour to represent themselves."