Easter pop star 'Egg Sheeran' a hit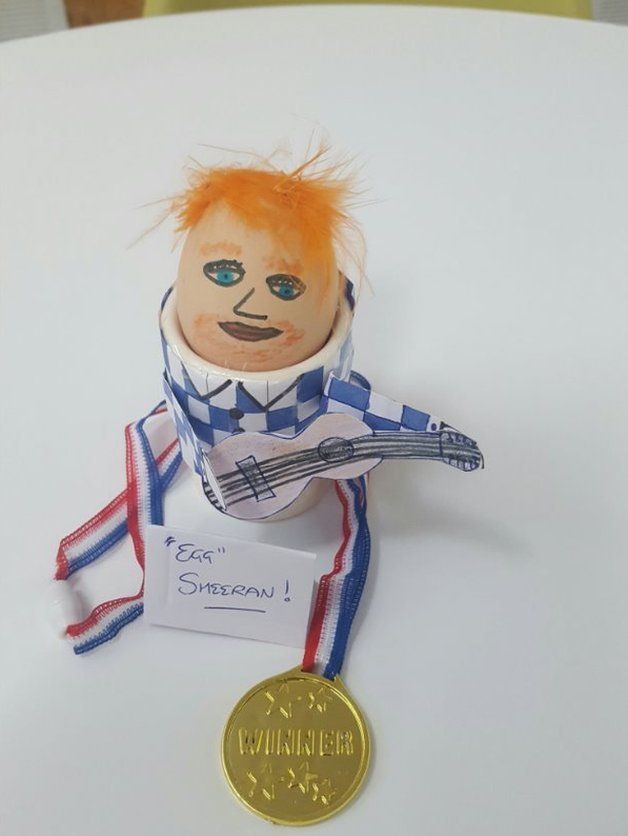 Singer-songwriter Ed Sheeran appears to have some competition on his hands, by none other than his alter egg-o "Egg Sheeran".
The chart-topper has become a favourite in both school and workplace Easter-egg decorating competitions.
And people are sharing their creative takes on social media, some of whom were lucky enough to win first prize.
It doesn't stop there. Last year, a UK egg supplier revealed that its farmers played Ed Sheeran songs to their hens to help them lay more eggs.
A London-based company said "Egg Sheeran" was "certainly a strong contender" in their in-house competition.
Another featured him sporting longer hair among other competitors, including "Eggward Scissorhands" and "Eggy Trump".
"Egg Sheeran" also made an appearance at Easter egg hunts. One man found him hiding behind a statue and won himself tickets to a real-life Ed Sheeran concert.
But "Egg Sheeran" himself is also playing at shows, and in some instances performed to crowds of "mini egg fans".
One man tweeted his daughter's take on on "Egg Sheeran" performing at Cusworth Hall, which won first prize.
And another woman's shared her seven-year old daughter's entry, complete with lights and speakers.
By the UGC and Social News team