Shea Moisture apology after ad backlash and Chinese navy poster criticised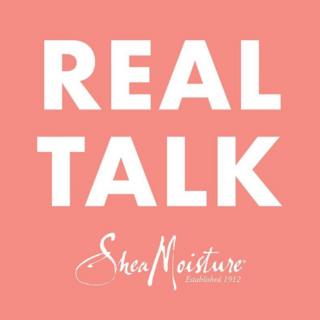 A hair company issues an apology after its ad prompted an online backlash from its African-American customers, and Chinese social media users criticise their defence ministry for an "unpatriotic" poster.
Upset over Shea Moisture ad
Shea Moisture - a US-based personal care company which focuses on hair - has apologised after its recent advert led to an online backlash.
The advert promoted the company's products featuring an African-American woman, and women with blonde hair and red hair.
But Shea Moisture's primarily African-American customer base wasn't pleased with the ad: "I'm sorry but since when did white people use Shea Moisture?"
However, some said they didn't see an issue with it: "There was a black girl in [the advert] as well. Is it exclusive to black people?"
Last year, the company announced a campaign to counter what it described was a beauty aisle divide in retail stores.
In an apology on its Facebook page, Shea Moisture said: "We really f-ed this one up. Please know that our intention was not - and would never be - to disrespect our community, and as such, we are pulling this piece immediately because it does not represent what we intended to communicate.
"We are different - and we should know better. Thank you all, as always, for the honest and candid feedback. We hear you. We're listening."
---
You might also like:
---
But despite the apology, some customers were still upset: "Keep your apologies. You intended to cut out a major portion of your customer base, and now you'll feel it."
One Twitter user threatened to take down the brand: "Black women built SheaMoisture…Black women will take it right on down too."
A Facebook user continued: "I'll take my dollars elsewhere and I'll advise all my friends and family to do the same. Have fun with your new base."
And another threw away a Shea Moisture beauty product in a park.
Some responses likened the incident to the outcry over a Pepsi advert which was accused of trivialising street protests in the US.
"When Target announces a buy two Shea Moisture bottles, get a free Pepsi sale," one tweeted.
Mocking the ad, another continued: "I never liked my red hair, so I dyed it blonde. I use Shea Moisture now for no reason in particular, thanks for listening, drink Pepsi."
A popular tweet showed a picture of Rachel Dolezal - the American white woman who said she was black - captioned: "I'd like to announce my new position as creative director of Shea Moisture."
But some disagreed with the social media outcry, with one Twitter user saying: "I was disappointed in Shea Moisture but since they apologised and I care about my hair, I'll be continuing to buy the products..."
And another tweeted a different video from the campaign which featured several black women: "There's more than one advert, it's very easy for news to get manipulated on Twitter."
---
Chinese Defence Ministry castigated for navy poster
Chinese social media users are criticising the defence ministry for a poster deemed "unpatriotic".
The poster was uploaded to microblogging site Sina to celebrate the 68th anniversary of the People's Liberation Army Navy.
But some Chinese social media users pointed out that while the poster featured Liaoning - the country's first aircraft carrier - it also showed what appeared to be a Russian fighter jet on deck, as well as two US warships in the background.
In addition, the three jets taking off in the poster are reportedly aircraft used by Chinese land-based forces and not those specific to carrier-based aircraft.
"A Chinese aircraft carrier, US landing crafts and Russian fighter jets - what a birthday for the Chinese navy," Weibo user thank_big_star said, mocking the poster.
User Ban Ye Qu Tou Guo shared a different anniversary poster - illustrated by Rising Wind Animation Technology in Xiamen - and told the ministry: "You should be ashamed of yourselves! Even private animation companies have done a better job than you! Did your funding come too easily so that you tried to pass off such inferior work?"
Lv-Ren Qi continued: "Is this the best our propaganda department can do?"
The response to the ministry post was overwhelmingly critical, with Weibo user Hai Shang Kuai Di Yuan saying: "The navy should just delete the poster - this is embarrassing."
User Siji Dechi Tuhe Fengxiu Xian Lu added: "The navy was enjoying its birthday until these fools came along and ruined it."
By the UGC and Social News team; Additional reporting by Jeff Li